Jafrabad FSRU Project in India
Jafrabad FSRU project is a project for constructing and operating an LNG receiving terminal offshore of Jafrabad, Gujarat, India. This is India's first newbuild FSRU project.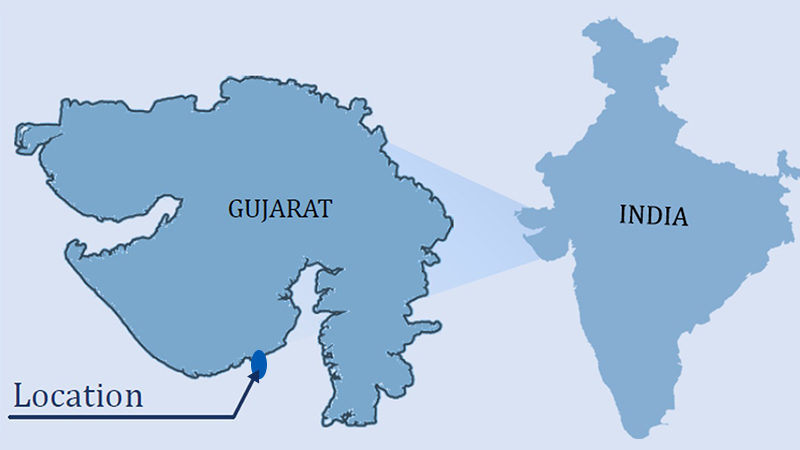 This project is led by Swan Energy Limited and is for constructing and operating a LNG receiving terminal at Jafrabad, Gujarat, India. The project's concept is to construct a port area with a breakwater and a jetty, to moor an FSRU and Floating Storage Unit (FSU) on the jetty, and to supply regasified LNG to the shoreside. MOL participated in this project as a technical partner for the operation and maintenance of the terminal. MOL has a long-term operation and maintenance contract for FSRU and FSU, a long term FSU provision, and an FSRU shipbuilding supervision contract with the project owner.

Combining a newly constructed FSRU with a Floating Storage Unit (FSU) enables storing a larger volume of LNG compared to a regular FSRU. MOL is taking appropriate measures for this unique project so that the LNG cargo transfer operations and regasification operations are carried out safely and consistently.
Click here for FSRU Case Studies
Download materials containing case studies of FSRU and FSRU-related projects that Mitsui O.S.K. Lines (MOL) worked on as the only FSRU owner and operator in Japan.
FAQ
Introducing frequently asked questions and answers about FSRU.
Glossary
Terms for FSRU facilities, features and and related principles of operation are explained here.