In line with the rapid changes in the international community, the environment surrounding vessels and ports continues to change day by day. Mitsui O.S.K. Lines (MOL) provides appropriate maritime consulting services in response to these changes and to your various needs by leveraging our vessel operation know-how.
What is Maritime Consulting?
MOL Group company MOL Marine & Engineering Co., Ltd. offers a broad range of maritime services including evaluating vessel operation environments, assessing safety during vessel mooring, evaluating port capabilities and logistic policies, and surveying countries' maritime policies. After conducting the necessary basic research into the customer's issues, we find and propose necessary solutions by conducting various analyses and simulations of the vessel transportation environment, mooring environment, marine logistics environment and so on.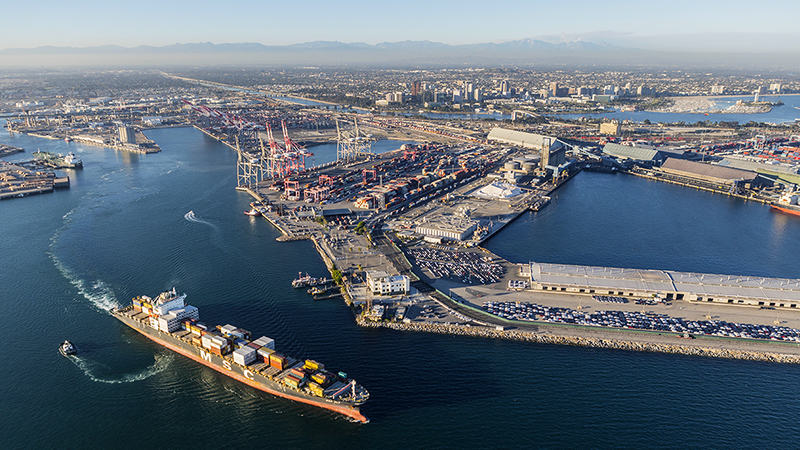 The Necessity for Maritime Consulting
A major maritime disaster has a wide-ranging impact not only on the cargo and vessel owners but also on the life of neighboring residents and the economy and environment of the area. To prevent losses due to maritime accidents, it is necessary to consider required safety measures from specialists' viewpoints, as well as to ensure that client convenience is not compromised.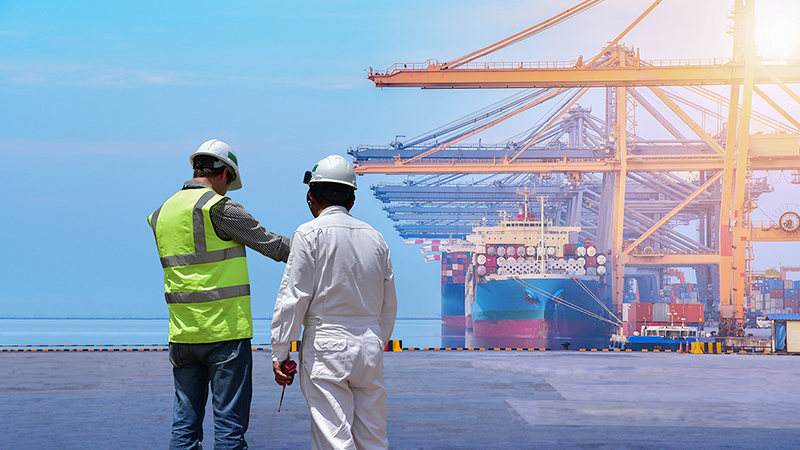 Leveraging 130 Years of Maritime Technologies to Solve Issues
MOL Marine & Engineering supports you in solving challenges in designing, constructing, and operating port facilities by leveraging the knowledge and experience of experts, including maritime engineers and seafarers with MOL.
Consulting Service that Solves All Problems
The role of a maritime consulting company is to provide solutions from an expert's point of view to customers' issues regarding the sea, ports and vessels. MOL Marine & Engineering supports you in solving challenges by leveraging the knowledge and experience of experts, including maritime engineers and seafarers with MOL. We identify issues of maritime transportation and vessel mooring that you may encounter in designing, constructing, and operating port facilities and provide appropriate improvement measures and resolutions.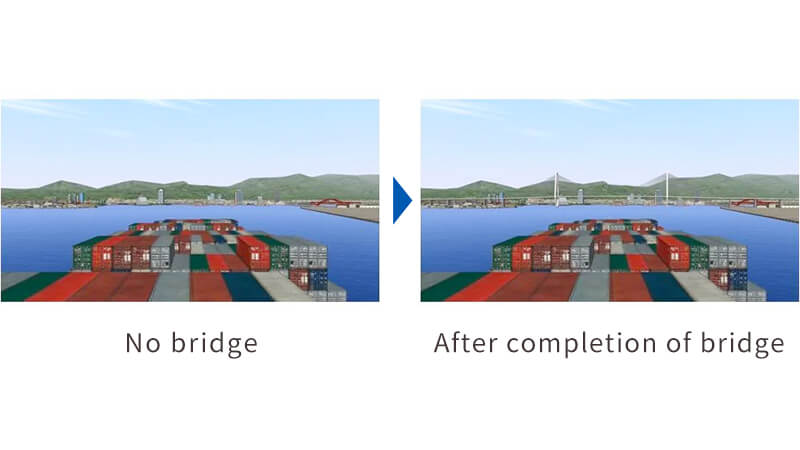 1. Design Stage of Port Facilities
We analyze the current status of the natural environment and vessel traffic at a port and use simulations to predict the transportation environment after your facilities have been completed so that we can propose measures for safe operation in the area in the future.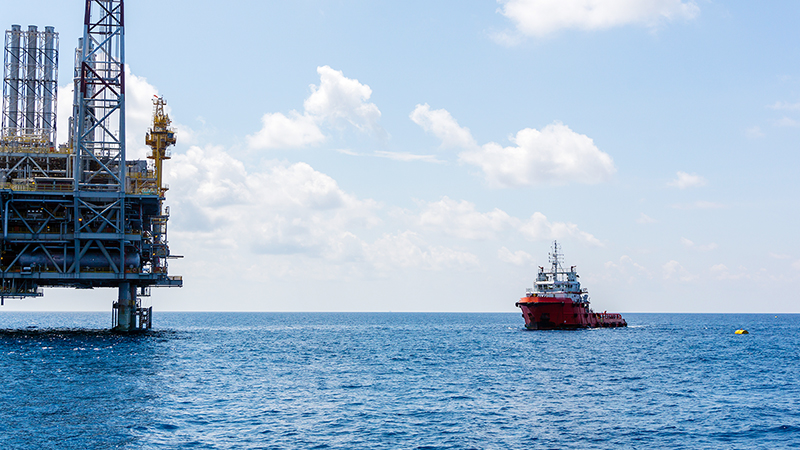 2. Construction Stage of Port Facilities
We evaluate and examine the impact of construction on maritime transportation to support safety measures that are required during construction.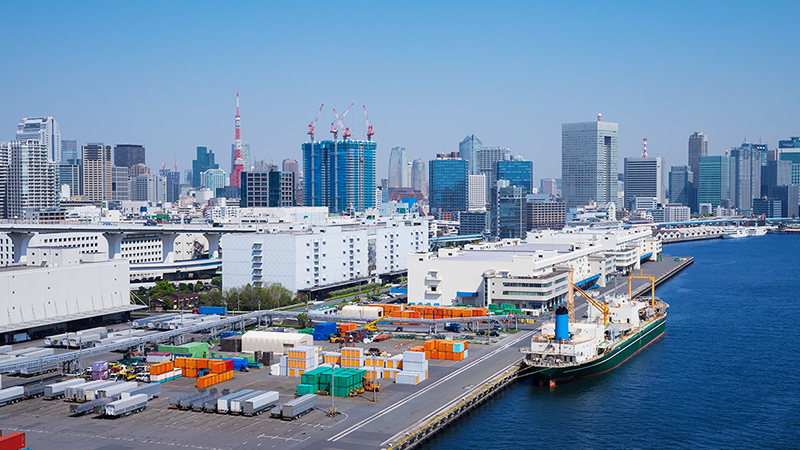 3. Operation Stage of Port Facilities
Based on simulations and analysis, we can propose improvement and mitigation measures in case you need to review your current operation standards due to external factors such as an increase in the size of vessels using the port facilities.
Selected Solution Examples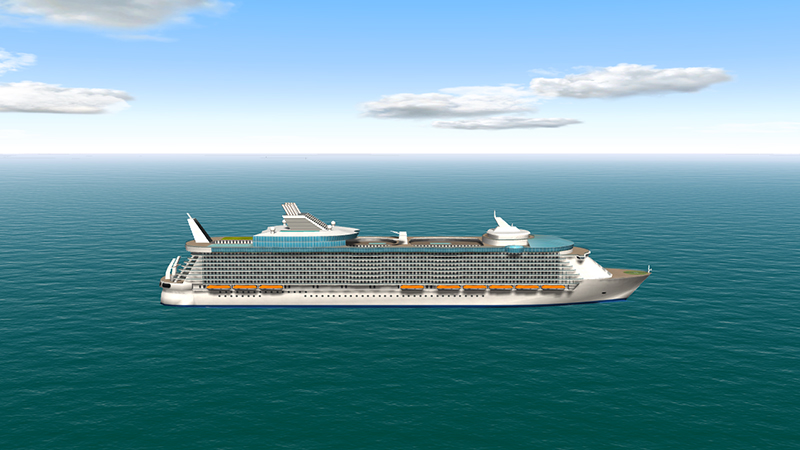 Safe Operation and Mooring of Large Cruise Ships
If areas around your port facilities are receiving vessels such as large cruise ships that were not considered when the port facilities were designed, we can survey the port facilities for hazards and propose safety measures.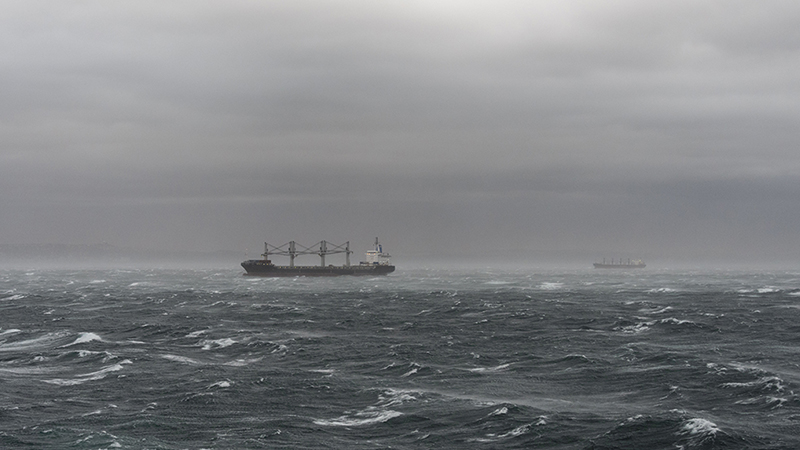 Preventing Anchor Drag during a Typhoon
We study the impact of external forces such as strong wind, waves and high tide associated with typhoons on anchored vessels to consider prevention measures against anchor drag.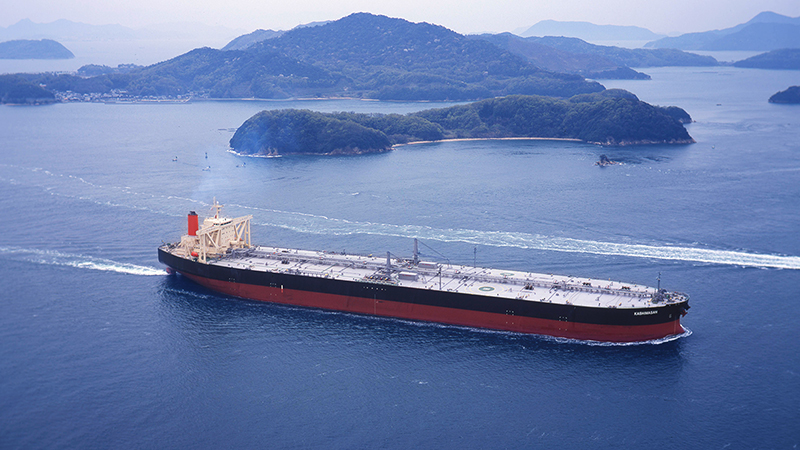 Preventing Accidents in Narrow Waterway Navigation
We provide a comprehensive evaluation of factors affecting the navigation of vessels through narrow waterways including external forces such as wind and waves, vessel types and shapes, and onboard equipment in order to determine safe navigation conditions.
MOL Marine & Engineering Co., Ltd.
MOL Marine Co., Ltd., a wholly owned subsidiary of MOL with a maritime consulting business, and MOL Engineering Co., Ltd., also a wholly owned subsidiary, merged to create this new company on April 1, 2021.
The new company provides maritime consulting services, maritime education & training, as well as a broad range of services including repair of vessels, engineering services and safety monitoring services associated with docking, and submarine cable layers administration services. We support our clients as a group of professionals with a thorough knowledge of the ocean and vessels.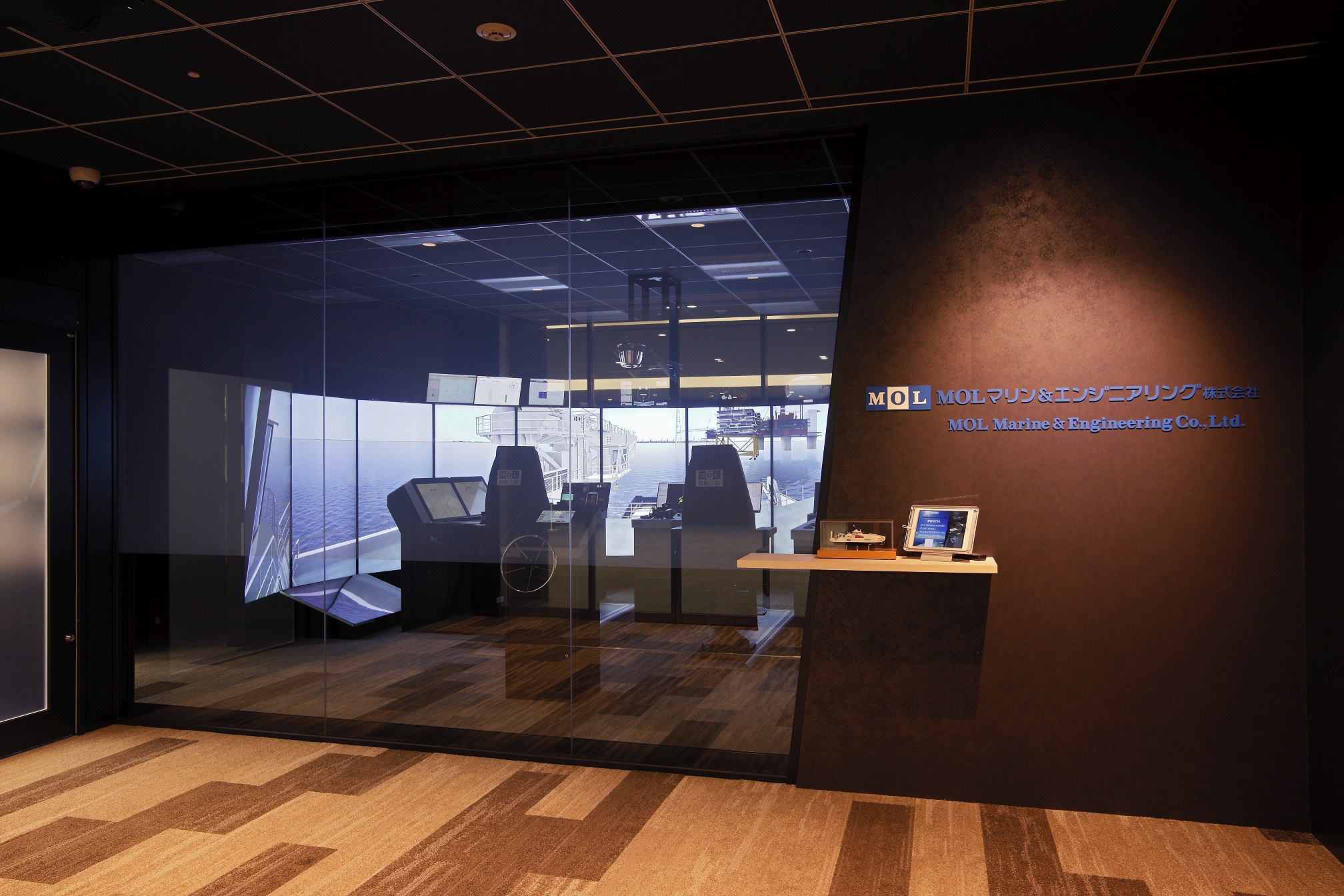 Visual Navigation Simulator
Equipped with a 360° horizontal view and a lower field of view, this is one of the largest full mission bridge simulators in Japan, and is used extensively for various consulting work, including the study of navigation safety measures. The 360° horizontal view guarantees a natural perspective no matter where on the bridge our viewpoint is. The lower view allows you to view the quay below, enabling a natural grasp of positional relationships between the quay and the vessel.

Maritime Consulting Services Overview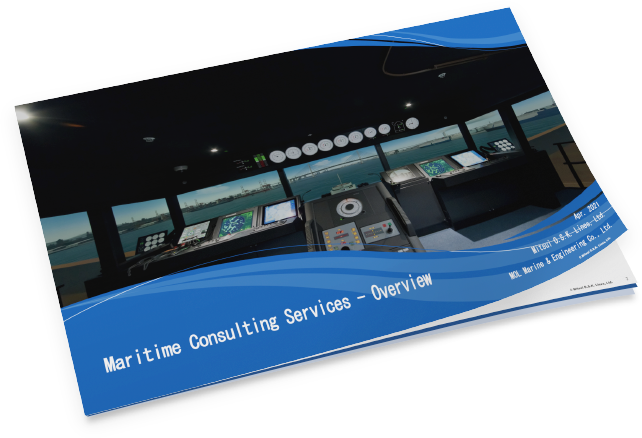 ownload materials about our maritime consulting services including an introduction to evaluation and review methodologies and the process for using services.

Maritime Consulting Process
In order to clarify your issues, we conduct careful interviews and fundamental research. We then propose solutions based on simulations and analyses. An example of our report and delivery process is shown below.
Maritime Consulting Case Studies
We will be evaluating navigability and navigation limit conditions for VLCC entering and exiting the harbor through narrow channels.
FAQ
Here are some frequently asked questions and answers about maritime consulting.
Glossary
Terms for maritime consulting and basic knowledge are explained here.