Nacala LNG-to-Powership® Project in Mozambique
This project is an LNG-to-Powership project, utilizing an FSRU and Powership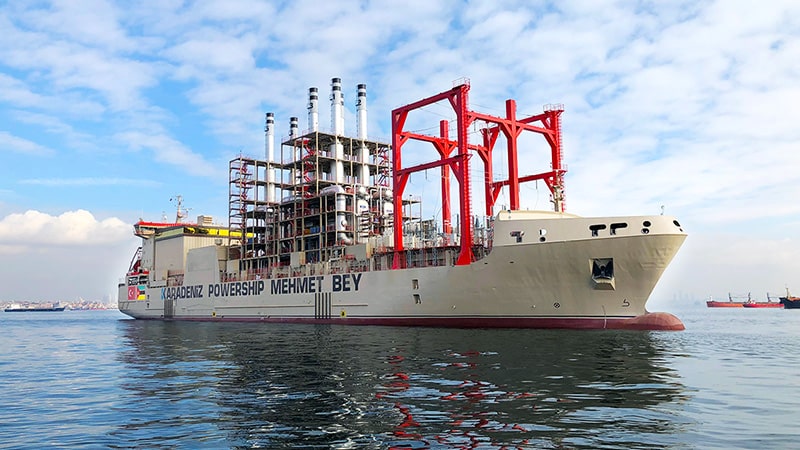 The project is co-developed with Karpower (Turkey). The project receives and stores LNG on a FSRU that regasifies and sends out gas to a Powership🄬. The Powership🄬 is equipped with power generation equipment, and consumes gas to supply electric power to land-based facilities of the customer, Electricidade de Moçambique (EDM). Before this project, a Poweship🄬 running on heavy oil was in operation at the same site since 2016. By switching from heavy oil to LNG, the project intends to materialize a more economical and environmentally friendly power generation solution.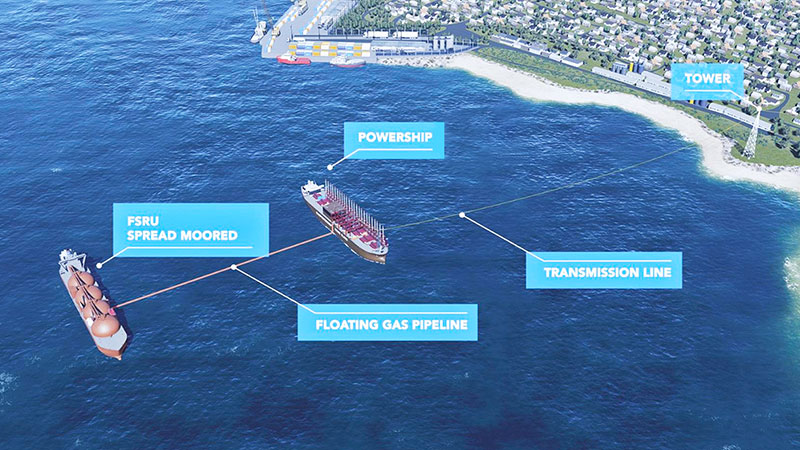 Click here for FSRU Case Studies
Download materials containing case studies of FSRU and FSRU-related projects that Mitsui O.S.K. Lines (MOL) worked on as the only FSRU owner and operator in Japan.
FAQ
Introducing frequently asked questions and answers about FSRU.
Glossary
Terms for FSRU facilities, features and and related principles of operation are explained here.