Jawa-1 Gas-to-Power Project in Indonesia
Jawa-1 project is a gas-to-power project, taking place offshore of the Cilamaya Sea to the east of Jakarta, Indonesia. This is the first project in Asia that implemented a FSRU for a Gas to Power project.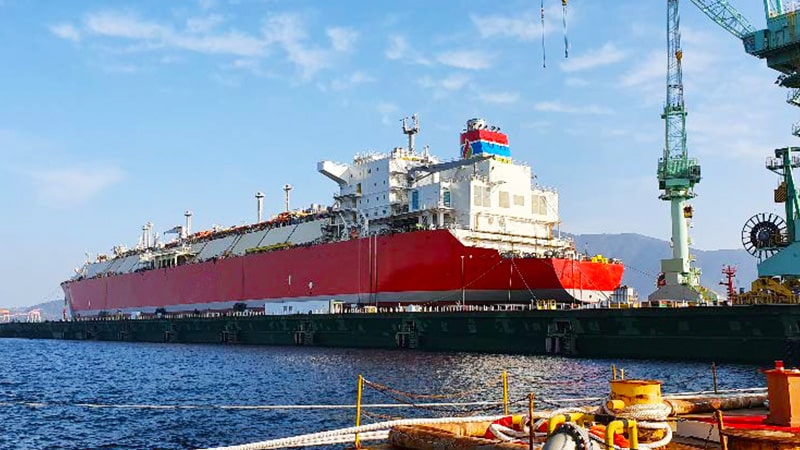 This project involves the construction, owning, and operation of a newbuild FSRU by PT Jawa Satu Regas, MOL's joint venture with companies such as PT Pertamana (Persero; National oil and gas company in Indonesia), Marubeni Corporation, and Sojitz Corporation. The FSRU provides gas to the large scale gas-fired combined cycle power plant in West Jawa. MOL have also been contracted to supervise the construction of the FSRU, as well as performing its maintenance and operation. This project is a Gas-to-Power project, which means the power generation facility and gas provision facility are simultaneously developed, and it is the first Gas-to-Power project that utilizes a FSRU as the gas provision facility. MOL provides a FSRU that is equipped with optimal tank capacity and regasification capability to fulfil the project's power generation capacity requirement.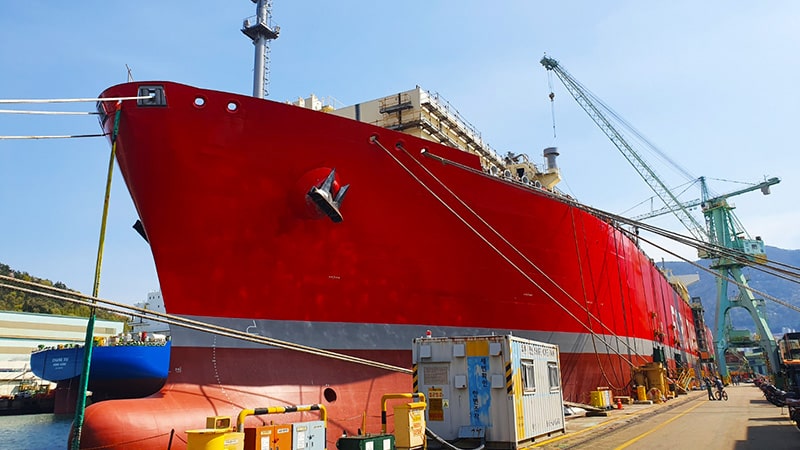 The challenge of this project is to manage the simultaneous development of the gas facilities (including the FSRU) and power generation facilities.Some of the difficult topics the project has to deal with are risk sharing stucturing, securing appropriate financing, ensurance of high FSRU availability, and optimal operation of the FSRU and power plant. Preparations are now being carried out for the start of commercial power plant operation is planned in 2021.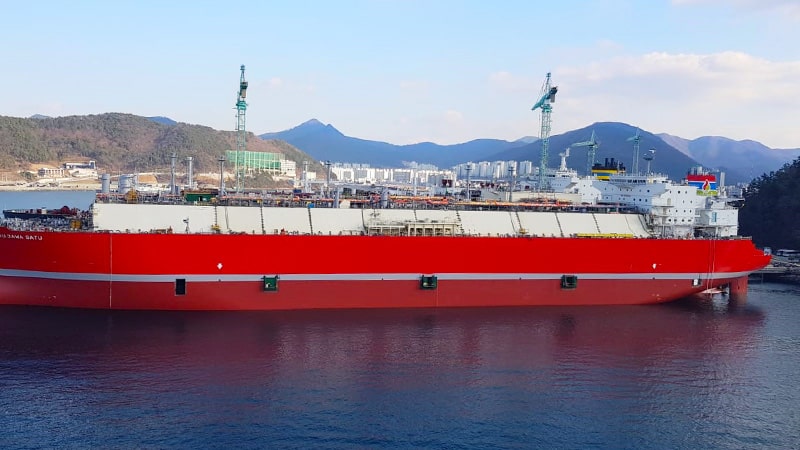 Click here for FSRU Case Studies
Download materials containing case studies of FSRU and FSRU-related projects that Mitsui O.S.K. Lines (MOL) worked on as the only FSRU owner and operator in Japan.
FAQ
Introducing frequently asked questions and answers about FSRU.
Glossary
Terms for FSRU facilities, features and and related principles of operation are explained here.