Neptune project is MOL's first FSRU project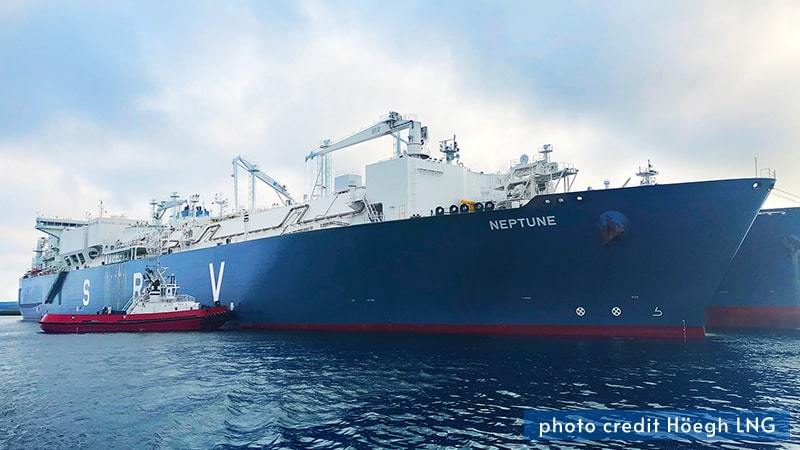 Neptune project is a LNG receiving terminal project offshore of Boston, U.S. The project was jointly developed with the charterer, GDF Suez (currently Engie), and joint vessel owner, Hoegh LNG. The project involves two newbuild FSRUs, Neptune and Cape Ann, which were planned to take turns conducting regasification at the project site and transporting LNG to the project site.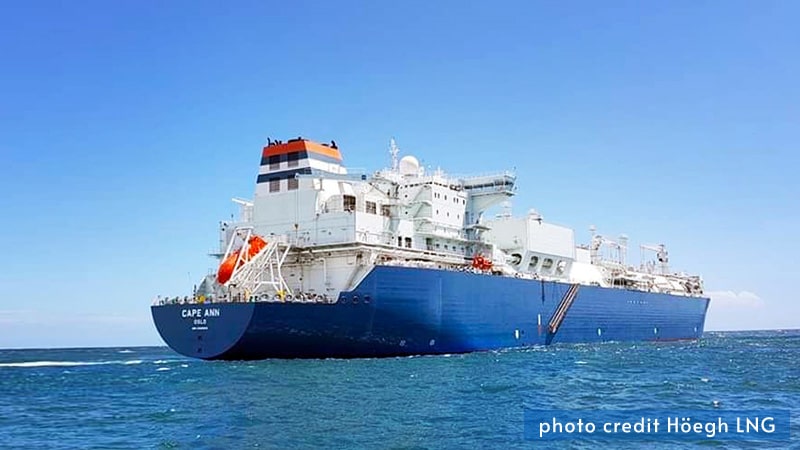 As a result of the shale gas revolution in the late 2000s, the U.S. transformed into an LNG exporter. In 2009, commissioning operations of the offshore mooring buoy and FSRU regasification system were carried out at the project site. However, the project was terminated before conducting operations due to the reversal of LNG supply-demand in the U.S. Neptune and Cape Ann later had opportunities to operate as FSRUs in the Tianjin terminal, China, and in the Aliaga terminal, Turkey. They are currently part of Total's portfolio, which acquired Engie's LNG business in 2018, as carriers with capabilities of both LNG carrier and FSRU, under a long-term lease. MOL was engaged in the shipbuilding supervision of the FSRUs for the first time in this project. Obtaining knowledge of FSRU design through this project was a significant gain for MOL.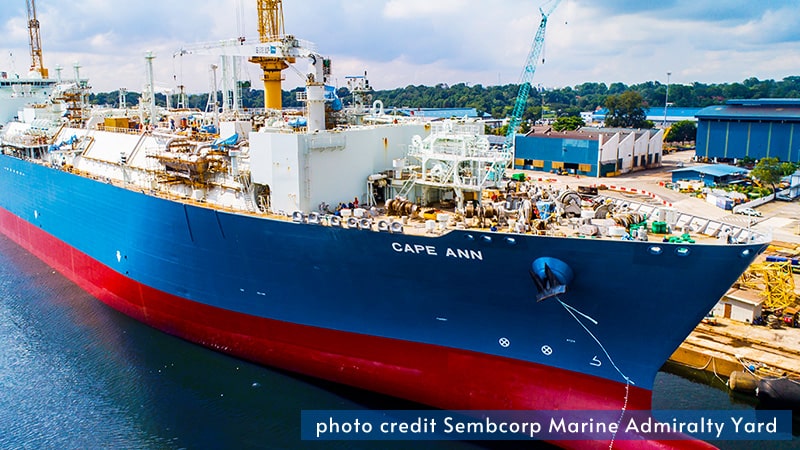 Click here for FSRU Case Studies
Download materials containing case studies of FSRU and FSRU-related projects that Mitsui O.S.K. Lines (MOL) worked on as the only FSRU owner and operator in Japan.
FAQ
Introducing frequently asked questions and answers about FSRU.
Glossary
Terms for FSRU facilities, features and and related principles of operation are explained here.