Delivery of 1st Wind Challenger
The first Wind Challenger ship is scheduled for delivery. This project aims to reduce greenhouse gas emission in the entire supply chain from transporting raw materials to actual use of the main vessel which is equipped with the Wind Challenger. We are aiming to start commercial operation in 2022.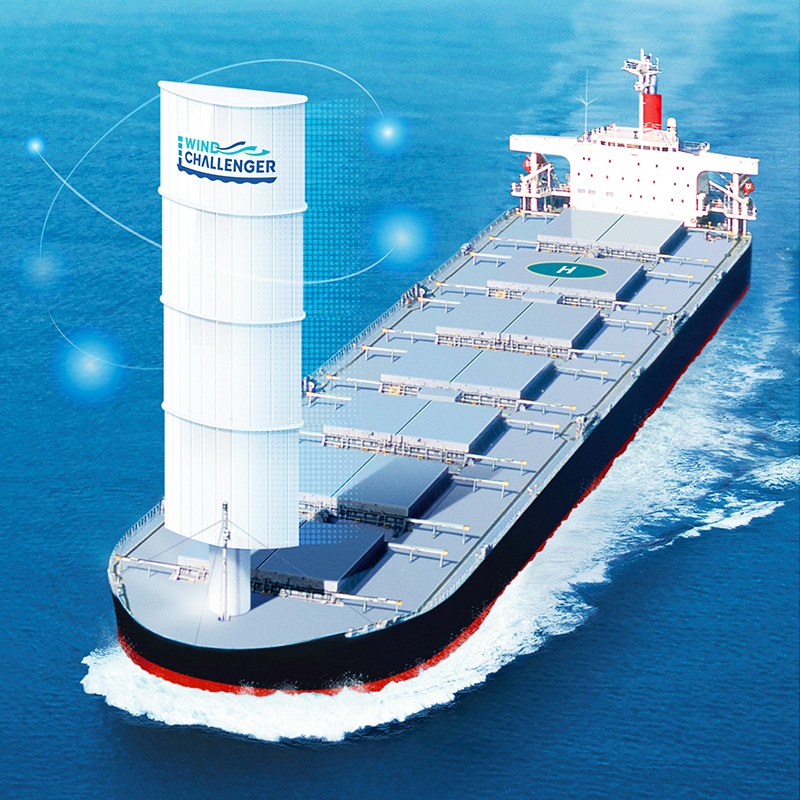 The biggest challenges were to install a rigid sail on a large nine-ton commercial vessel for the first time in the world, and to secure safety during navigation and loading/unloading cargo with the rigid sail installed at the bow. For this reason, we built a navigation simulator based on information about anticipated ports of call. We then provided detailed explanation about seaworthiness and safety in navigation, docking/undocking and loading/unloading cargo to over 30 stakeholders in and out of Japan including bases, Japan Coast Guard, port authorities, and pilotage authorities. All these stakeholders showed much interest and favorable responses.
Services (Wind Challenger)
Wind Challenger Case Studies
FAQ
Here are some frequently asked questions and answers about Wind Challengers.
Glossary
Terms for Wind Challengers, their associated equipment and basic knowledge are explained here.