wind challenger

Hard Sail Completed for Wind Challenger Project
'Hard Sail' finally completed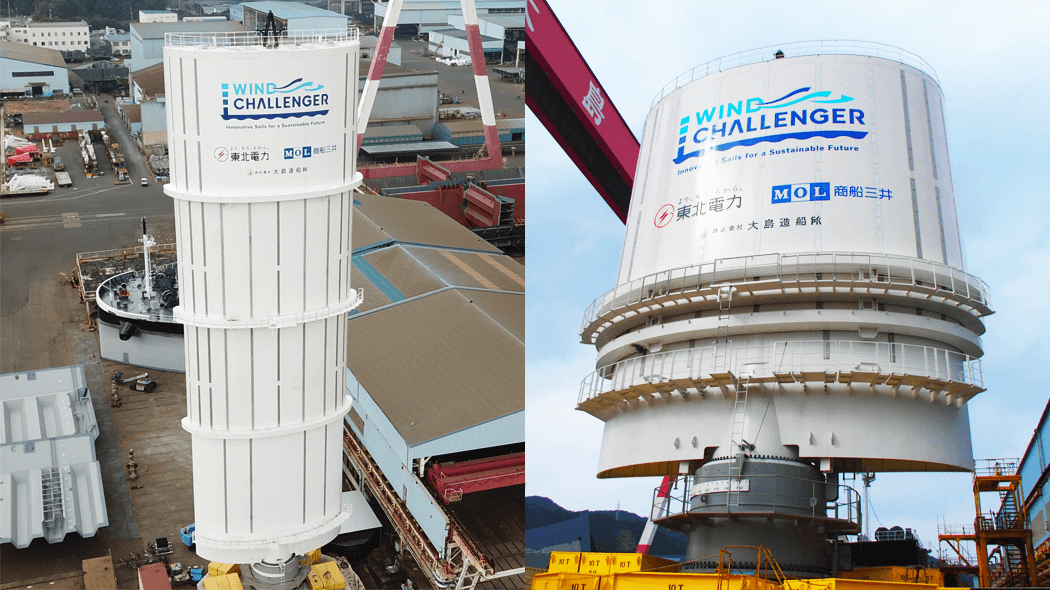 After 13 years since the Wind Challenger concept was launched in 2009, the hard sail system to be installed on the first Wind Challenger ship was finally completed in February 2022 at the Oshima shipyard that is our co-developer of the Wind Challenger.
The vessel with the Wind Challenger installed is stated for delivery in the fall of 2022 after sea trials, etc. and engaged in the transport of cargoes for Tohoku Electric Power Co., Inc.

Related Press Release
Hard Sail Completed for 'Wind Challenger Project' and Installation Underway on Large


The additional propulsion power from wind can reduce a vessel's greenhouse gas (GHG) emissions by an estimated 5% to 8% compared to conventional ships of the same class. This is the another step forward in our new challenge for decarbonization.
In the following video, the manufacturing process and various post-completion tests are introduced.
Services (Wind Challenger)
Wind Challenger Case Studies
FAQ
Introducing frequently asked questions and answers about heavy cargo transportation.
Glossary
Explanations of terms concerning facilities and basic knowledge related to heavy cargo transportation.