Maritime Education & Training
The most important thing in maritime transportation is to transport customers' cargo to its destination safely. Enhancing the knowledge and skills of the staff to support safety, especially that of seafarers, is essential for safe maritime transportation. Mitsui O.S.K. Lines (MOL) has provided high-quality maritime transportation services by continuously conducting its seafarer training based on knowledge, skills and safety measures that have been accumulated in its history spanning over 130 years. MOL also offers a full range of its training programs to the wider industry to train the seafarers who are responsible for the safe maritime transportation that is indispensable in our daily lives, thereby contributing to preventing accidents at sea and developing the maritime transportation industry.
What's Maritime Education & Training?
At all times during their service, seafarers must have the ability to judge and respond appropriately to all events. We provide high-quality education and training (theory and practical) to ensure they have sufficient capabilities.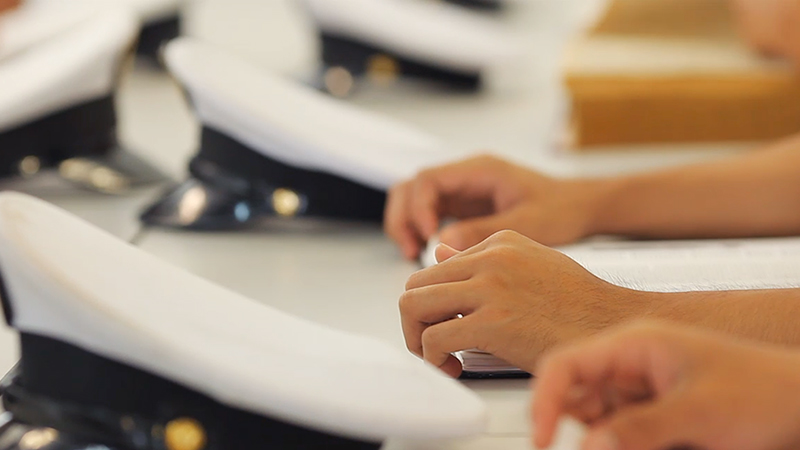 Importance of Maritime Education & Training
"Serious accidents occur because seafarers did not understand or follow the correct procedures." "Seafarers become used to the dangers associated with their job."
The quality of the company depends on the quality of the employees who work there. Especially on a ship where precise and prompt judgment is constantly required, a momentary act of carelessness or misjudgment may directly lead to a serious fatal accident which affects the social standing of the company. Carefully designed training programs are a significant factor in preventing accidents and implementing a safe, secure and high-quality service.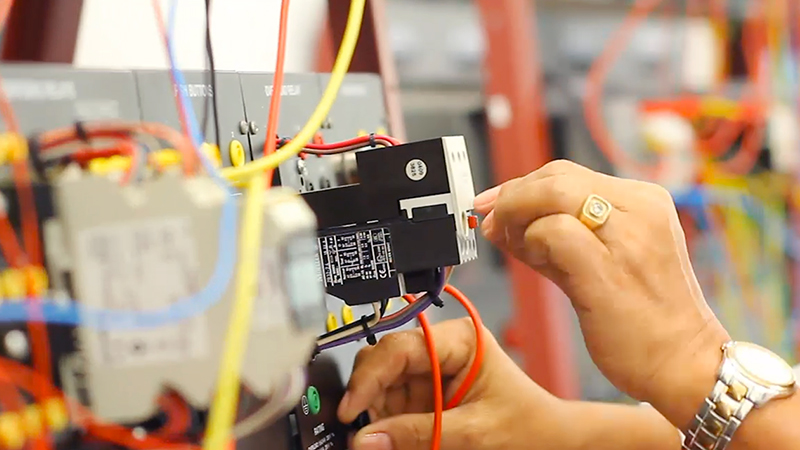 Features of MOL's Maritime Education & Training
In order to avoid repeating the mistakes we have experienced in the 130-plus years of MOL's history, we have analyzed our past accidents with honesty and developed training programs to resolve any problems uncovered.
In order to pass on the knowledge acquired over the years, we have established six training centers around the world for our group companies, starting with a domestic training center in Japan in 1937 and an overseas training center in the Philippines in 1993. These centers are training personnel in all positions in the expertise and skills required for seafarers, whether they are new or experienced, Officers or Ratings.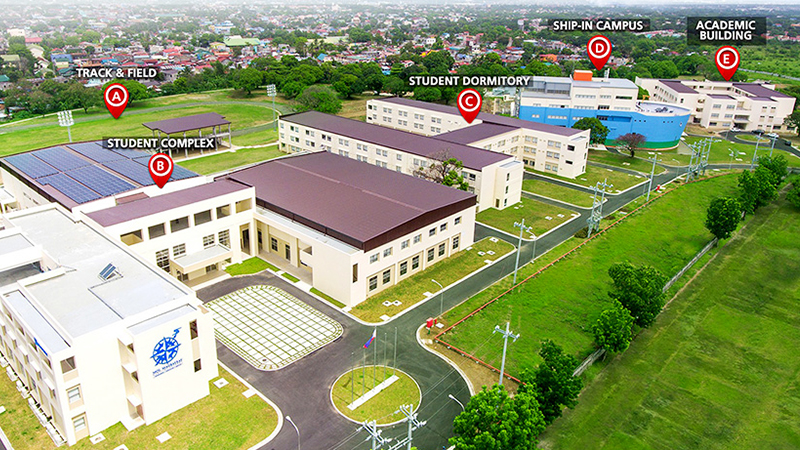 High Quality Educational Programs with Basic Education at The Core
MOL not only provides training for seafarers who possesses seafarers license, but also provides basic education for future seafarers who will be responsible for safe operation. As an example, Spirit of MOL, our training ship which commenced operation in 2007, produced over 2,200 cadets (officer candidates) before the ship retired in 2013. Furthermore, we opened our own maritime academy, MOL Magsaysay Maritime Academy (MMMA) in the Philippines, in August 2018 to impart our expertise in education and training to realize safe operation at the highest level in the world.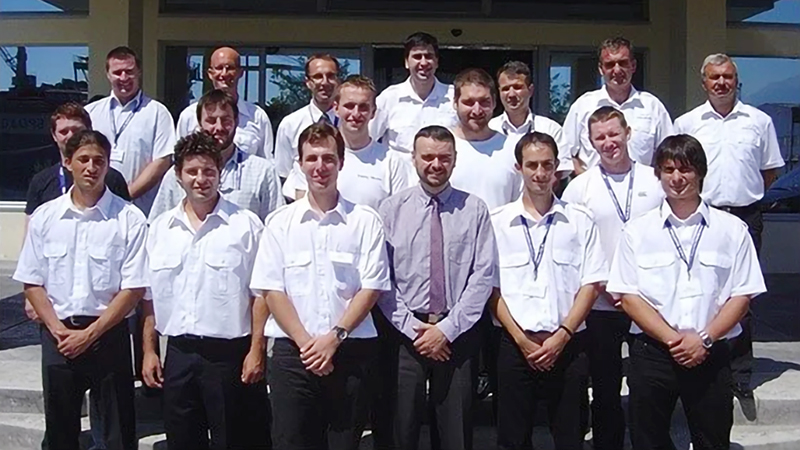 Custom-made Programs and Experienced Instructors
While safety is at the core of our operations, each company requires different training depending on factors such as the type of cargo and size of vessels. Besides accepting trainees in our existing open courses, we offer Custom-made programs that are tailored to the needs of each individual client based on our deep knowledge, high level of skills and the latest equipment. Online courses are also offered for lectures and some courses using simulators.
Our instructors have many years of experience as Captains or Chief Engineers plus experience on-shore, which allows them to have deep understanding of the entire maritime transportation industry. Many of them also have official certificate, and provides high-quality training.
MOL provides practical education and training with both large and small programs around the world, utilizing the expertise of instructors accumulated over many years in the training of MOL group seafarers and the knowledge of experienced Captains and Chief Engineers. Training offered ranges from existing open courses to custom-made programs. It is also possible to rent only our facilities to match to your various needs.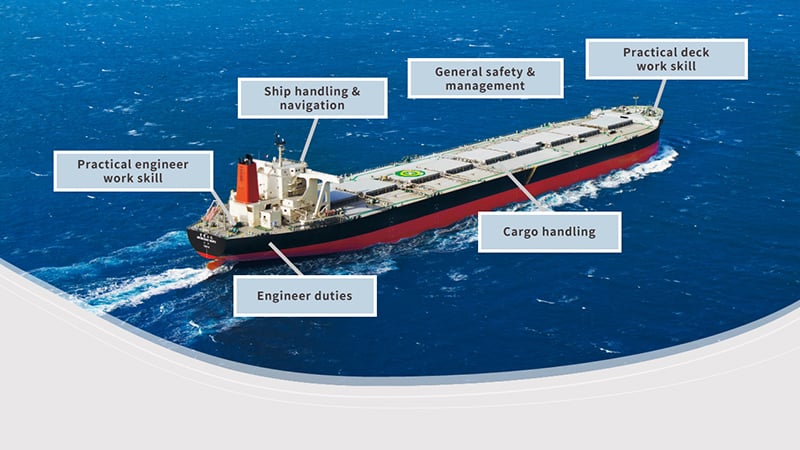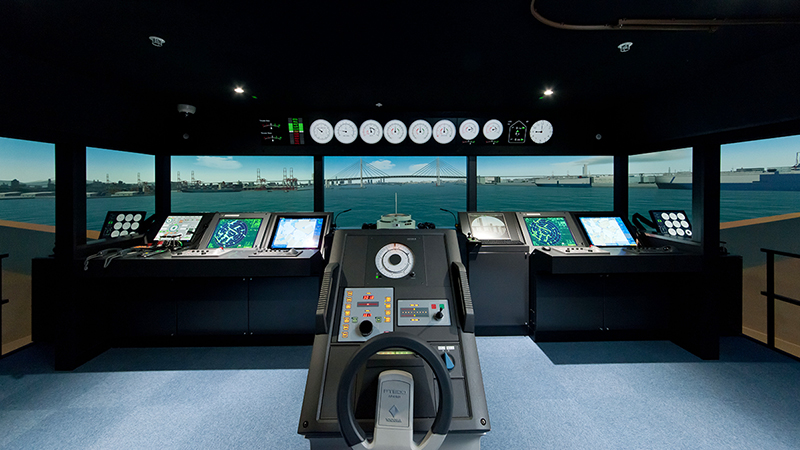 Ship Handling Training
Training using a Bridge Simulator has various purposes - preparing for an assignment on a larger vessel or a different type of vessel; berthing in critical winds; preparation for Captains about to assume their first commands or new Deck Officers; and so on. A considerable range of coastal and harbor training scenarios are prepared, and the images of landscapes and radar screens are reproduced in detail. Under various conditions such as day/night, good/bad weather, etc. the realistic behavior of ships can be reproduced using a numerical calculation model. The Bridge Simulator is equipped with navigational equipment the same as those used on actual ships, which enables the development of ordinary operational skills and emergency situation response abilities.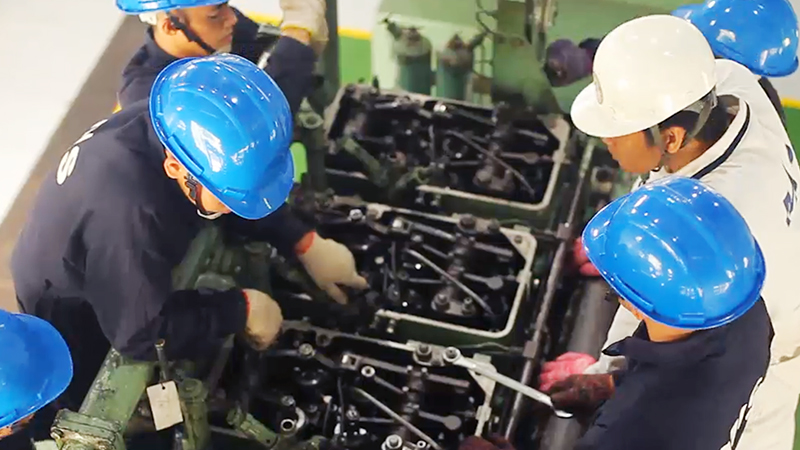 Engineer Training
Training using the engine room simulator not only fosters ordinary Engineer duty operational skills, but also emergeny situation response abilities which are difficult to obtain onboard. In addition, Engine Room Resource Management Training, in which multiple engineers communicate with each other and learn how to break human error chains, can also be conducted in a realistic environment. By practical training using actual main engines or generators, trainees can obtain not only knowledge about the principles and structure of engines, but also comprehensive engineering skills, from ordinary day to day work to large-scale overhaul maintenance procedures.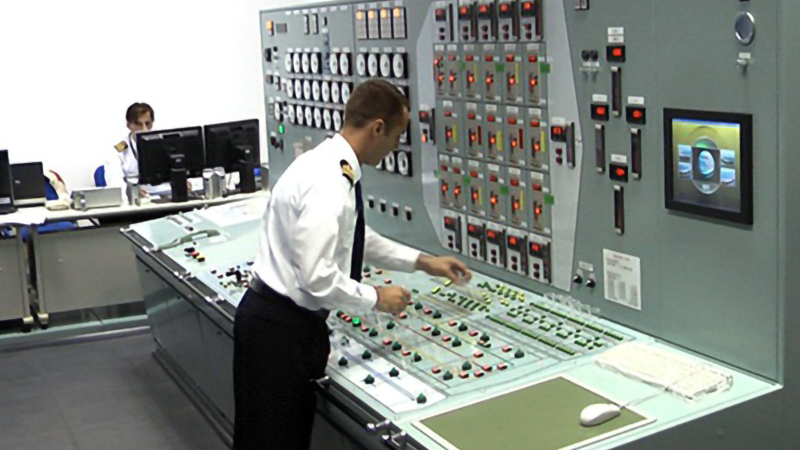 Cargo Handling Training
Various types of training can be conducted, including lecture to obtain basic and advanced knowledge on the cargo properties and handling of cargo such as vehicles, containers, crude oil, chemicals, LNG, etc., as well as practicing operations of loading and unloading operations using VLCC/LNG Simulators. VLCC/LNG Simulators are equipped with a replica of an actual console, which enables to learn cargo handling procedures using both thinking ability and the sense of touch by operating controls while monitoring gauges with life-like readings. As the simulator enables repeated experiences within a short period of time, it can conduct training serving various purposes – familiarization training for inexperienced seafarers, reconfirmation and emergency response training for experienced seafarers, and so on.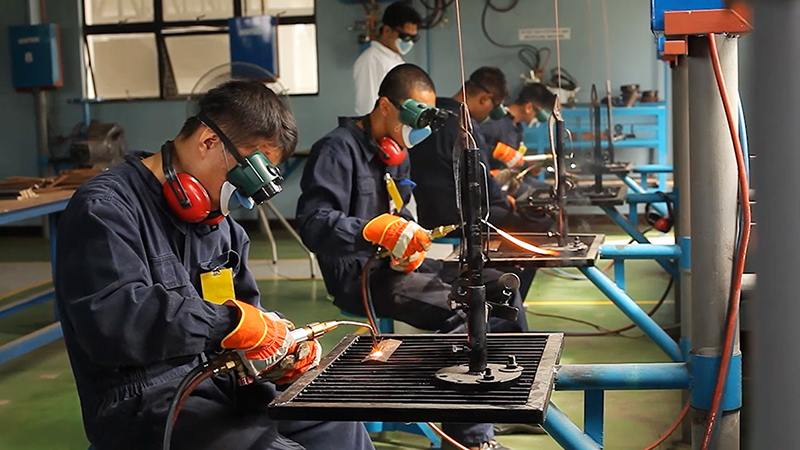 Practical Deck/Engine Skill Training
Both Deck and Engine department Officers and Ratings can learn how to perform work safely onboard, and how to use or maintain major equipment and tools, through lectures and practical training using actual equipment. For the Deck department, trainees can learn various practical onboard deck work skills from light work such as rope work or painting, to the handling of hydraulic equipment such as the mooring winch or windlass. For the Engine department, trainees at all levels can intensively improve their skills in a short period of time, by electrical skill training using actual switchboards, and practical training of electric arc and gas welding. At training centers equipped with swimming pools, trainees can learn how to handle life-saving equipment or conduct training to learn how to survive when they are adrift at sea.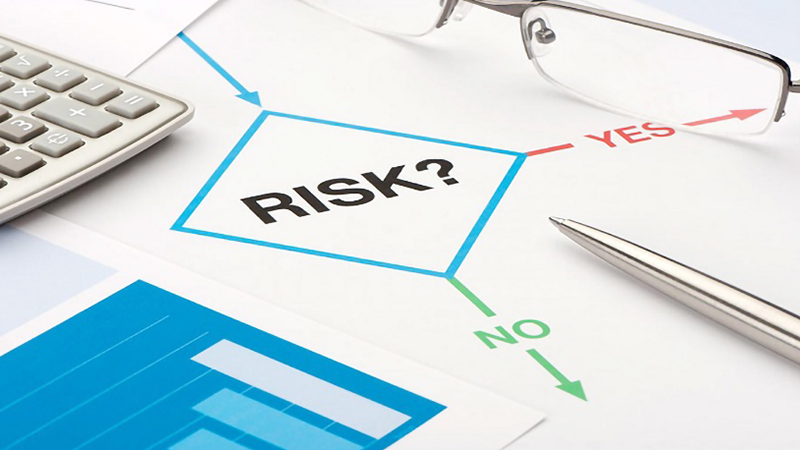 Safety Management
In order to achieve the world's highest level of safe operation, seafarers must deeply understand what safety is, and risks hindering the path to safety. Trainees will learn practical methods of crisis management, by gaining knowledge of how individuals and teams should handle risks and how to act safely. safety education and training encompass a vast array of contents including fundamental knowledge and tips for new recruits, to advanced knowledge that Ship Safety/Security Officers should possess and improvement of trainee's ability to identify the root causes of accidents.
Training Base & Facilities
You can choose a convenient location and facility that meets your requirements from six MOL training centers around the world.
Main training centers are located in Japan, the Philippines, India, and Montenegro to provide education and training for seafarers in each country and surrounding regions.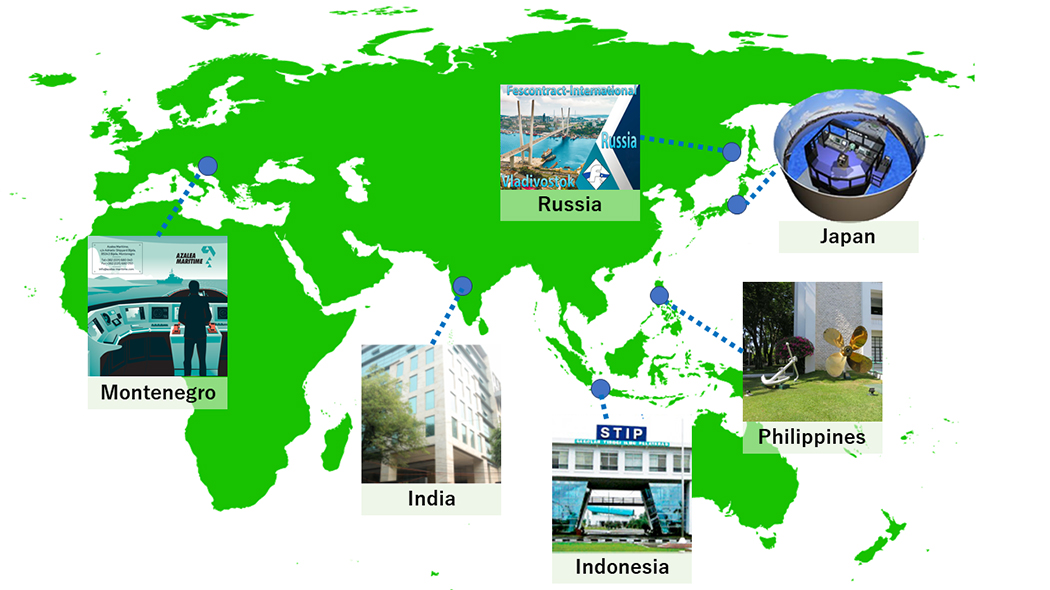 These are some of the facilities used in our training programs.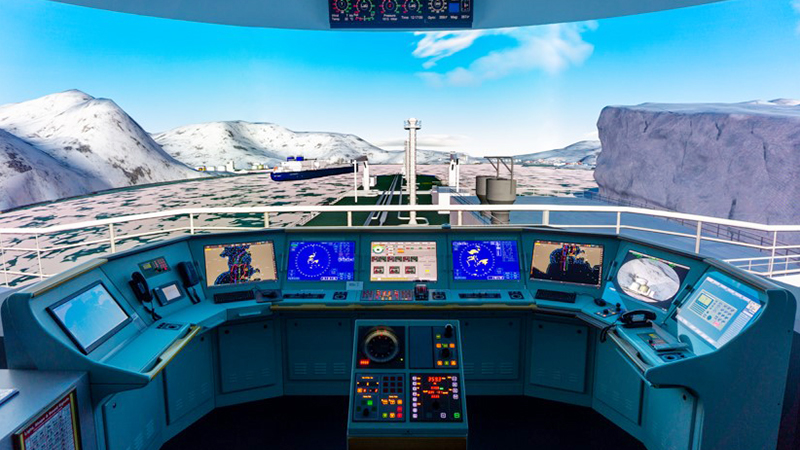 Bridge Simulator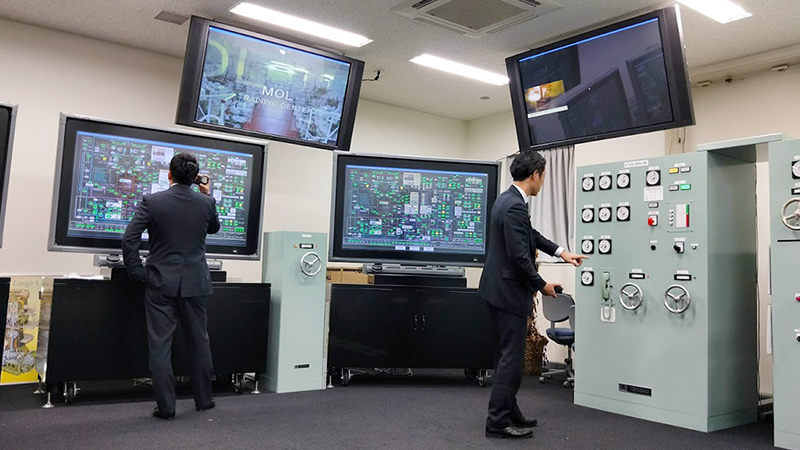 Turbine Simulator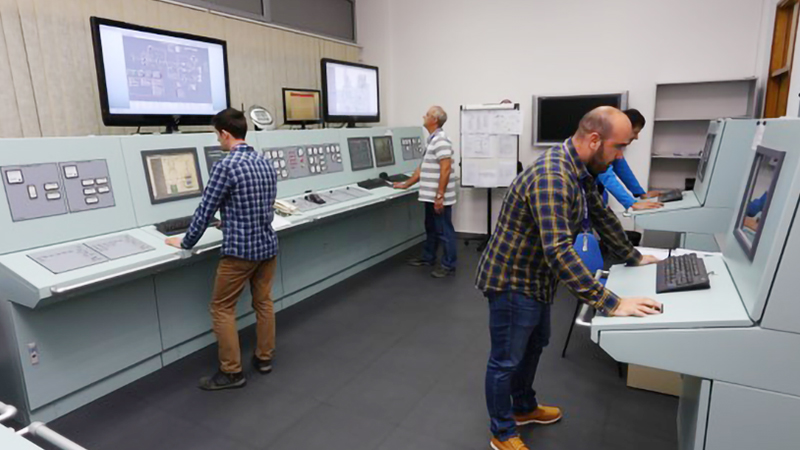 Engine Room Simulator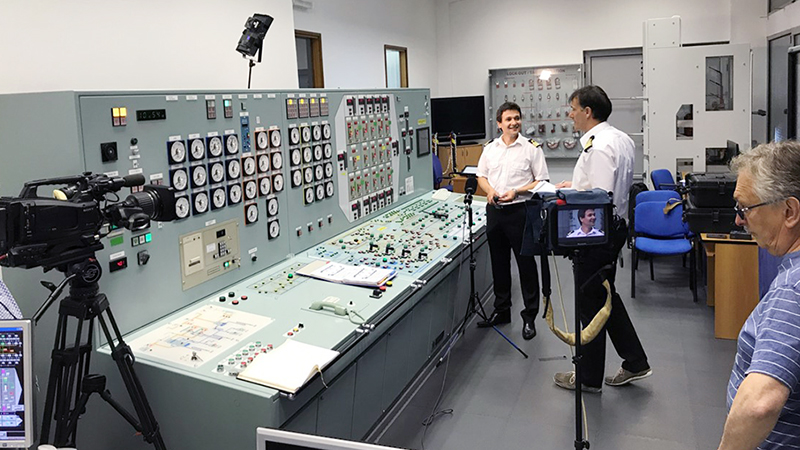 VLCC Cargo Handling Simulator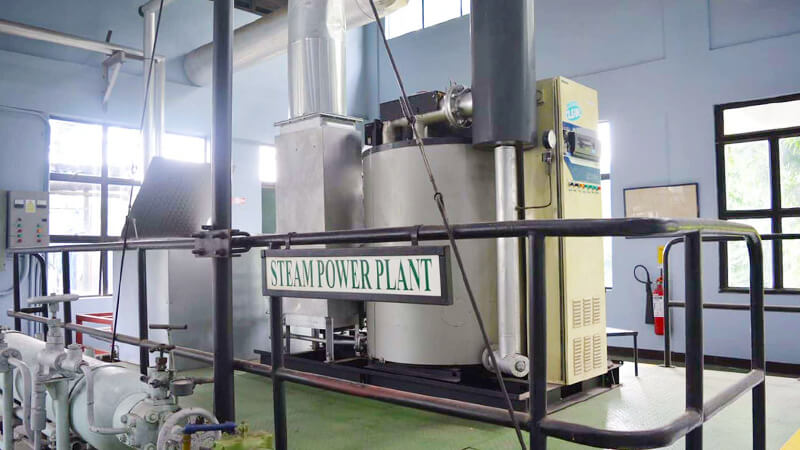 Boiler Plant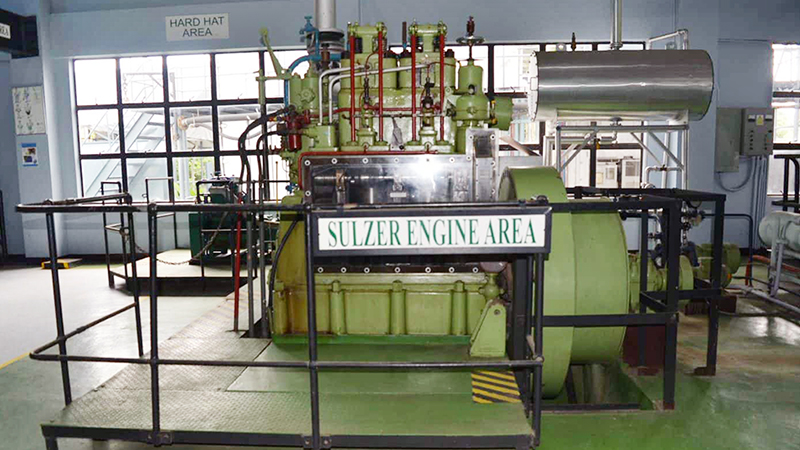 Diesel Engine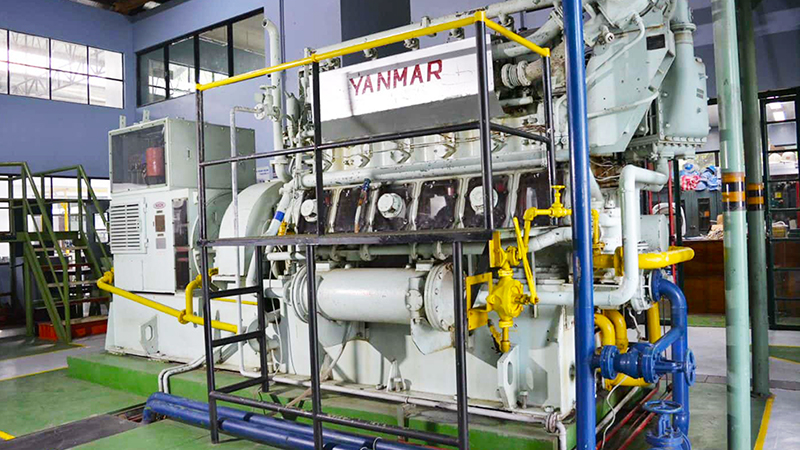 Diesel Generator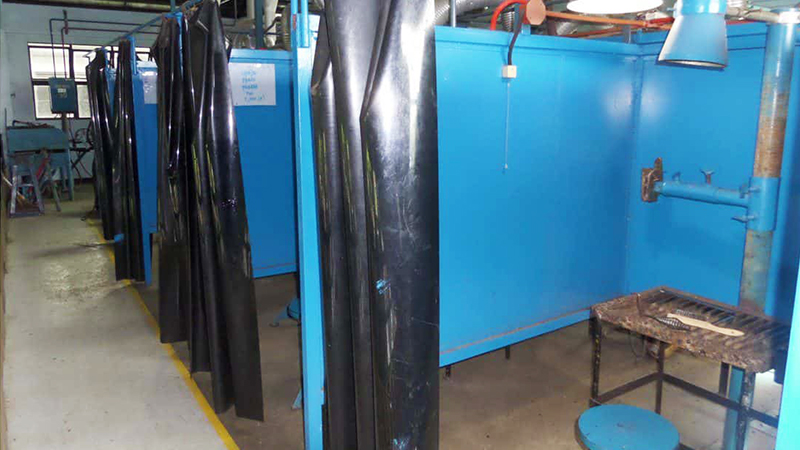 Welding Booth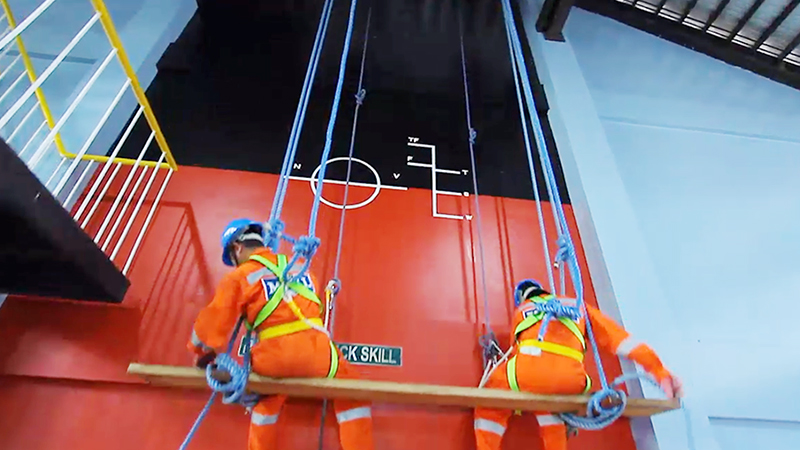 Overboard & Aloft Work Area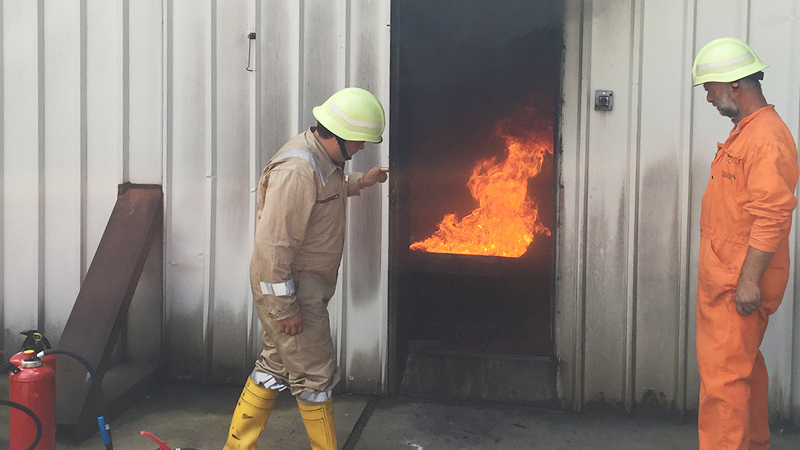 Firefighting Training Area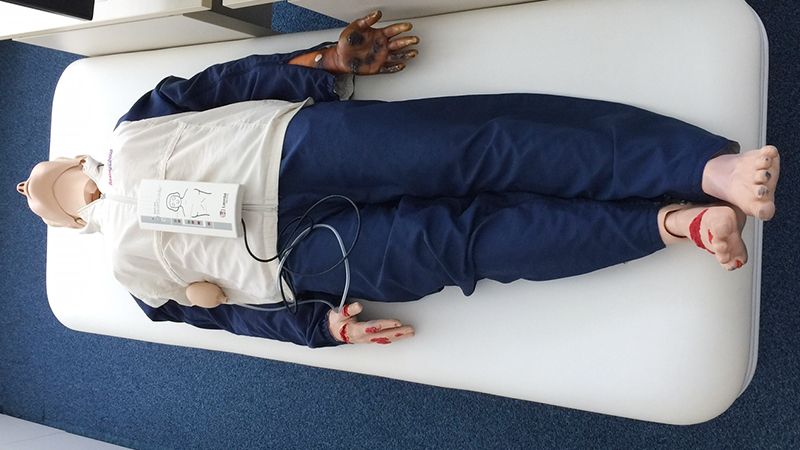 Life Saving Training Equipment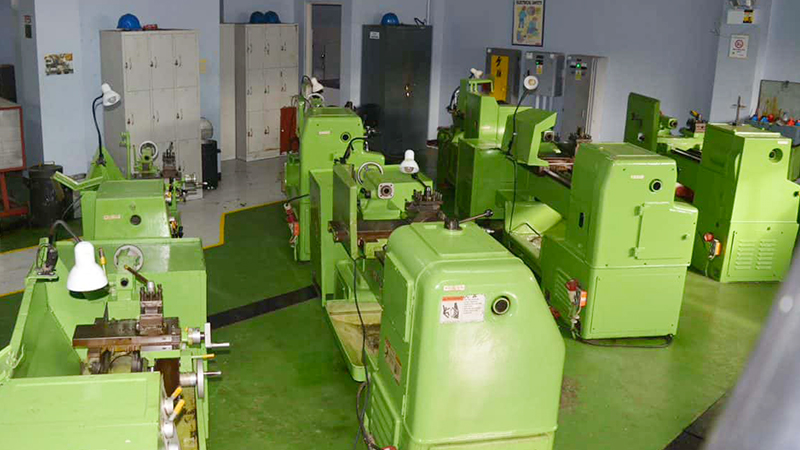 Lathe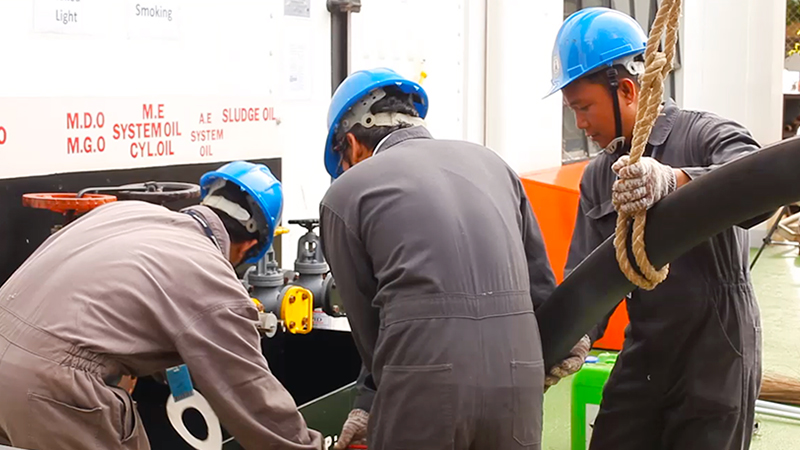 Bunker Station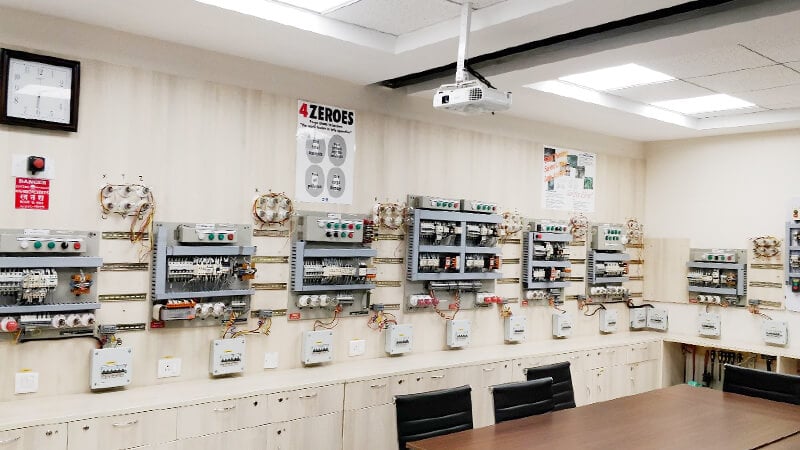 Starting Circuits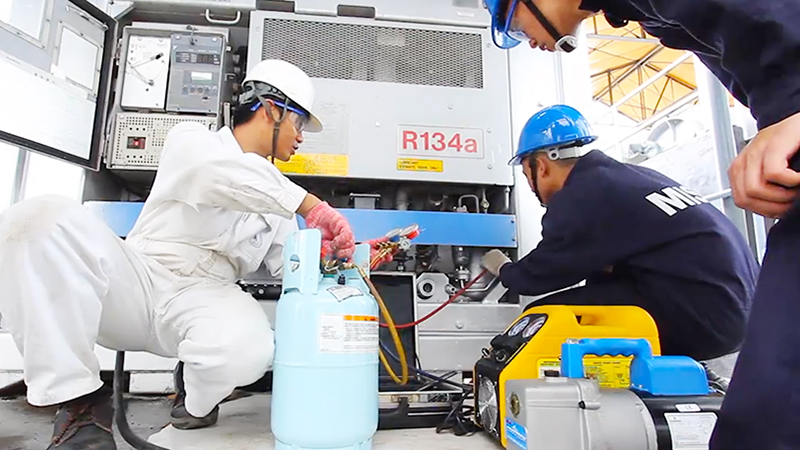 Reefer Container
Introduction to Simulators
In providing practical education and training, we utilize a variety of simulators to provide solutions to the issues faced by our customers.

Maritime Technology Education and Training Services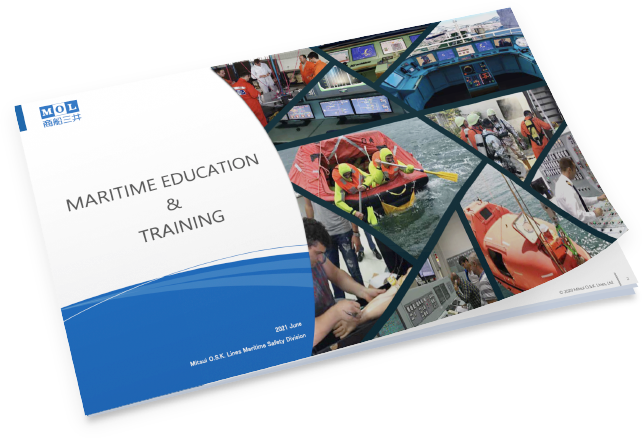 Download overview materials about Maritime Education & Training services.

Process From Consultation to Training Commencement
We first conduct preliminary interviews to assess your purpose and goals for the maritime education & training and then consider and propose the content of your education and training program to meet your specific needs. The following shows the process from preliminary meetings to conducting maritime education & training.
Maritime Education & Training Case Studies
We provided training to Engineers from the Philippine Coast Guard to help them understand methods of operating main engines and generators and to improve their repair skills.
Students from MMMA and the Tokyo University of Marine Science and Technology interact through internship programs.
FAQ
Here are some of the frequently asked questions and answers about maritime education & training.
Glossary
Terms for basic knowledge of maritime education & training are explained here.