Coast Guard Engineer Training
With the support of the Japan International Cooperation Agency (JICA), we provided training at the MIS to engineers of the Philippine Coast Guard to improve their understanding of proper handling and repair skills of main engines and generators of multi-purpose guard ships.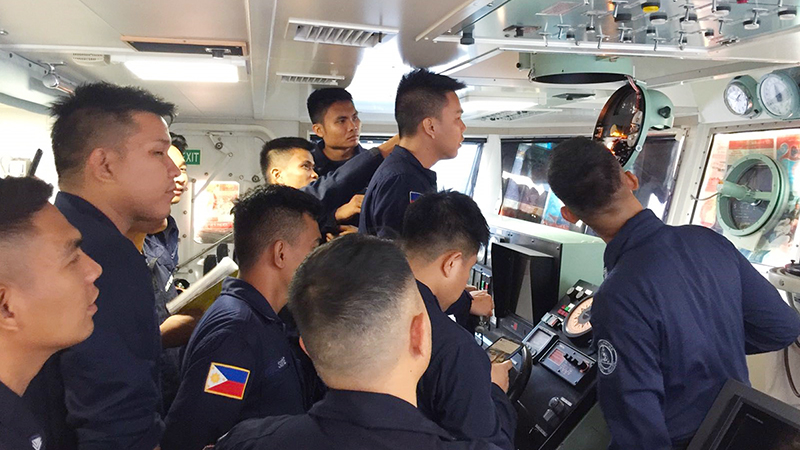 Since the Coast Guard introduced multi-purpose guard ships in 2016 there have been 196 incidents. Many of these were due to a lack of knowledge and skills on the part of the crew members. With the support of JICA, the trainees learned proper handling of main engines and generators, as well as their inspection, servicing, and repair methods through lectures, using practice machines and simulators over the 20-day period. The trainees highly valued the training at the MIS. We believe the benefit of the training will be seen over time.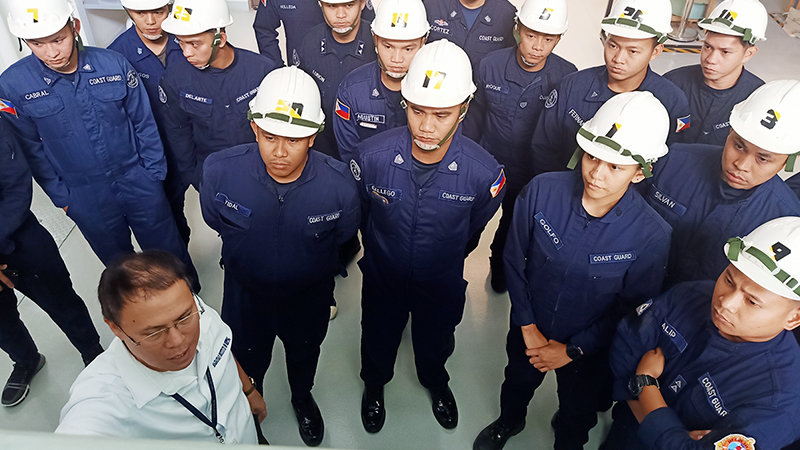 MIS (Magsaysay Institute of Shipping)
Magsaysay Institute of Shipping (MIS) is a seafarer training facility located in Dasmariñas City, Cavite State, the Philippines, which Fairmont Shipping (Hong Kong), Magsaysay Maritime Corporation (the Philippines), and MOL established in 1992. The MIS produces Deck and Engine Officers with a high level of skills, ability and discipline in response to the increased demand for seafarers around the world.
With the 4.3-hectare campus housing classrooms for lectures, practical training spaces, meeting rooms, residences, and cafeteria, the MIS has produced a number of high-quality seafarers and ship managers, etc. MIS also provides courses and facilities for its clients who would like to enhance their training programs according to their needs.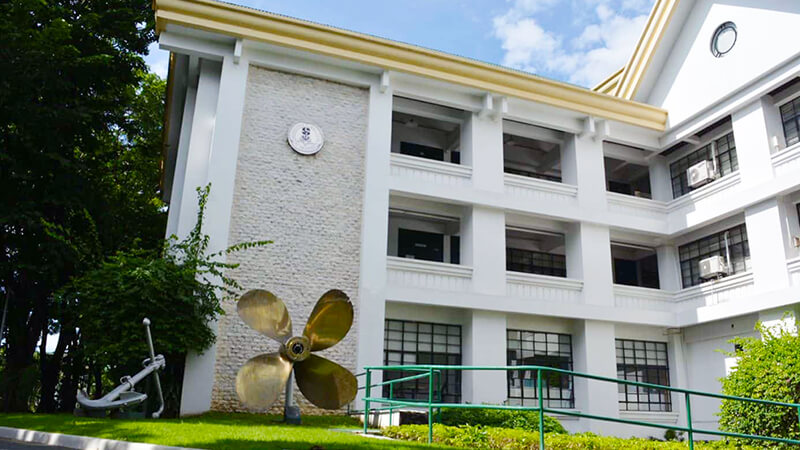 Maritime Education & Training Case Studies
Students from MMMA and the Tokyo University of Marine Science and Technology interact through internship programs.
Services (Maritime Education & Training)
FAQ
Here are some of the frequently asked questions and answers about maritime education & training.
Glossary
Terms for basic knowledge of maritime education & training are explained here.