An internship program was held at the MOL Magsaysay Maritime Academy (MMMA), which is maritime academy established by MOL, with ten second-year students from the Tokyo University of Marine Science and Technology (TUMST) and also second-year students from the MMMA.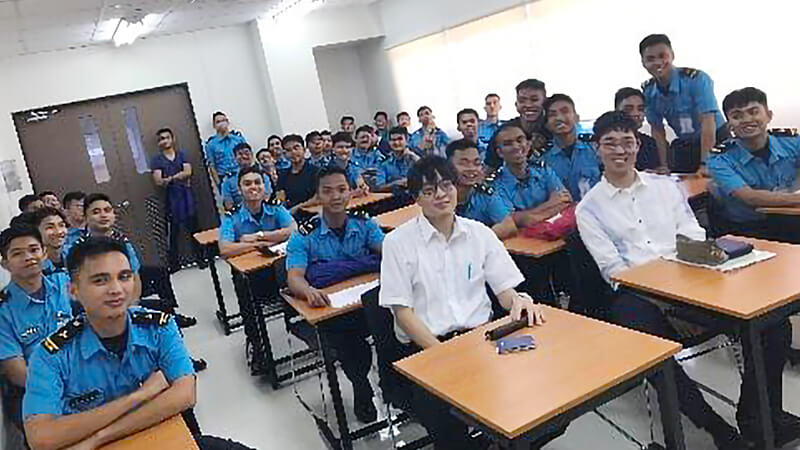 Students from the two universities, which both deliver education in maritime affairs, overcame linguistic and cultural barriers to exchange knowledge and share enthusiasm toward becoming seafarers. Students from TUMST stayed at MMMA's student accommodation over the seven days of the internship, and participated in a wide-ranging program including not only lectures and practical training, but also extracurricular activities.
MMMA provides not only classroom training to acquire the basics, but also education that utilizes facilities similar to those used on actual ships in order to develop seafarers with the ability to play a role in the safe operation of ships in the future. Among the facilities, an MMMA training center called SHIP-IN CAMPUS is equipped with a variety of the latest maritime equipment, mooring equipment, and swiming pool with a facility to practice lowering lifeboats. They provide the ideal environment to conduct practical education. This international exchange through various programs conducted at the internship such as practical training at SHIP-IN- CAMPUS gave students an excellent opportunity to reexamine theirself.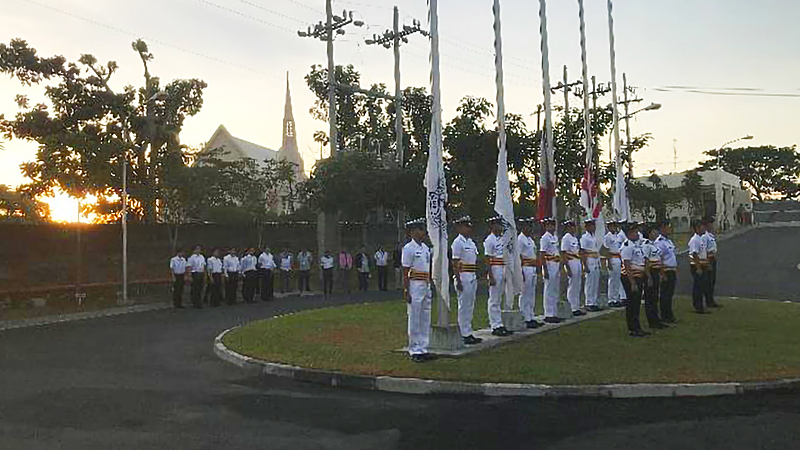 MOL Magsaysay Maritime Academy (MMMA)
MMMA was established by developing and expanding the achievements and knowledge gained in the past in order to train Filipino seafarers of higher quality, and to become the top maritime academy in the Asia-Pacific region.
Students are expected to play active roles throughout the maritime community and take leadership in organizations that demand advanced, specialized education, including safety management, operational management, and business support.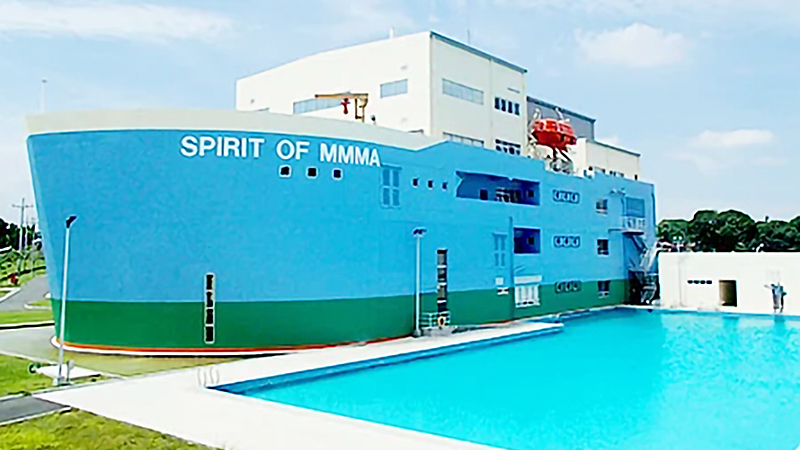 Maritime Education & Training Case Studies
We provided training to Engineers from the Philippine Coast Guard to help them understand methods of operating main engines and generators and to improve their repair skills.
Students from MMMA and the Tokyo University of Marine Science and Technology interact through internship programs.
Services (Maritime Education & Training)
FAQ
Here are some of the frequently asked questions and answers about job placement.
Glossary
Terms for job placement and basic knowledge are explained here.