MOL provides practical education and training using a variety of simulators, utilizing the expertise accumulated over many years in the training of MOL group seafarers. Training offered ranges from existing open courses to custom-made programs.We can support solving your challenges by leveraging the knowledge and experience of maritime experts of MOL group.
Service cases utilizing Simulators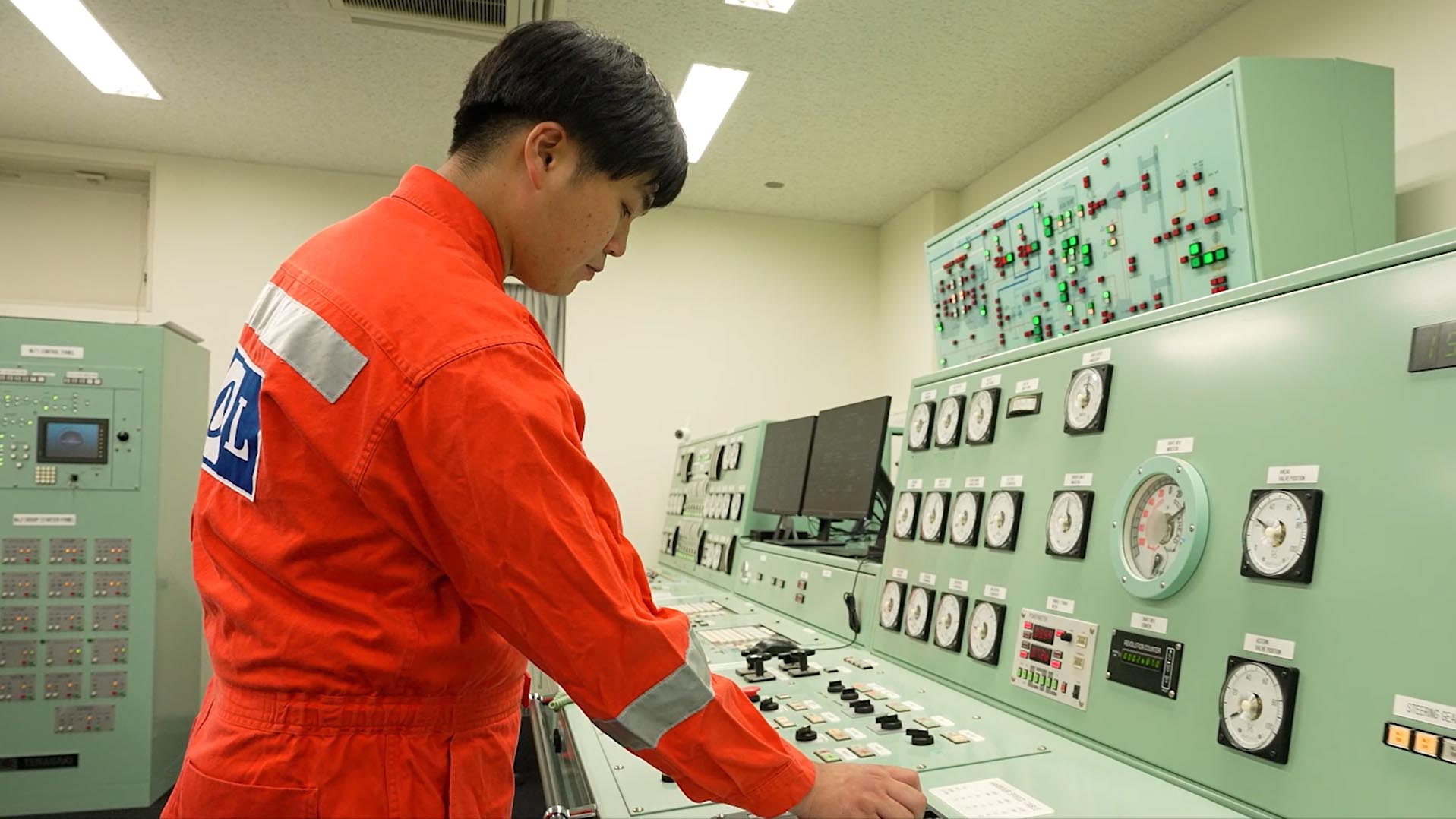 For Maritime Education & Training
MOL utilizes full-mission Bridge Simulators that reproduce actual vessels for trainings such as BRM trianing, Shiphandling training and DP (Dynamic Positioning system) training.
A Turbine Plant Simulator and a Diesel Engine Simulator are utilized for ERM training, and a Cargo Handling Simulator is utilized for Crude Oil Tanker (VLCC) Cargo Handling training.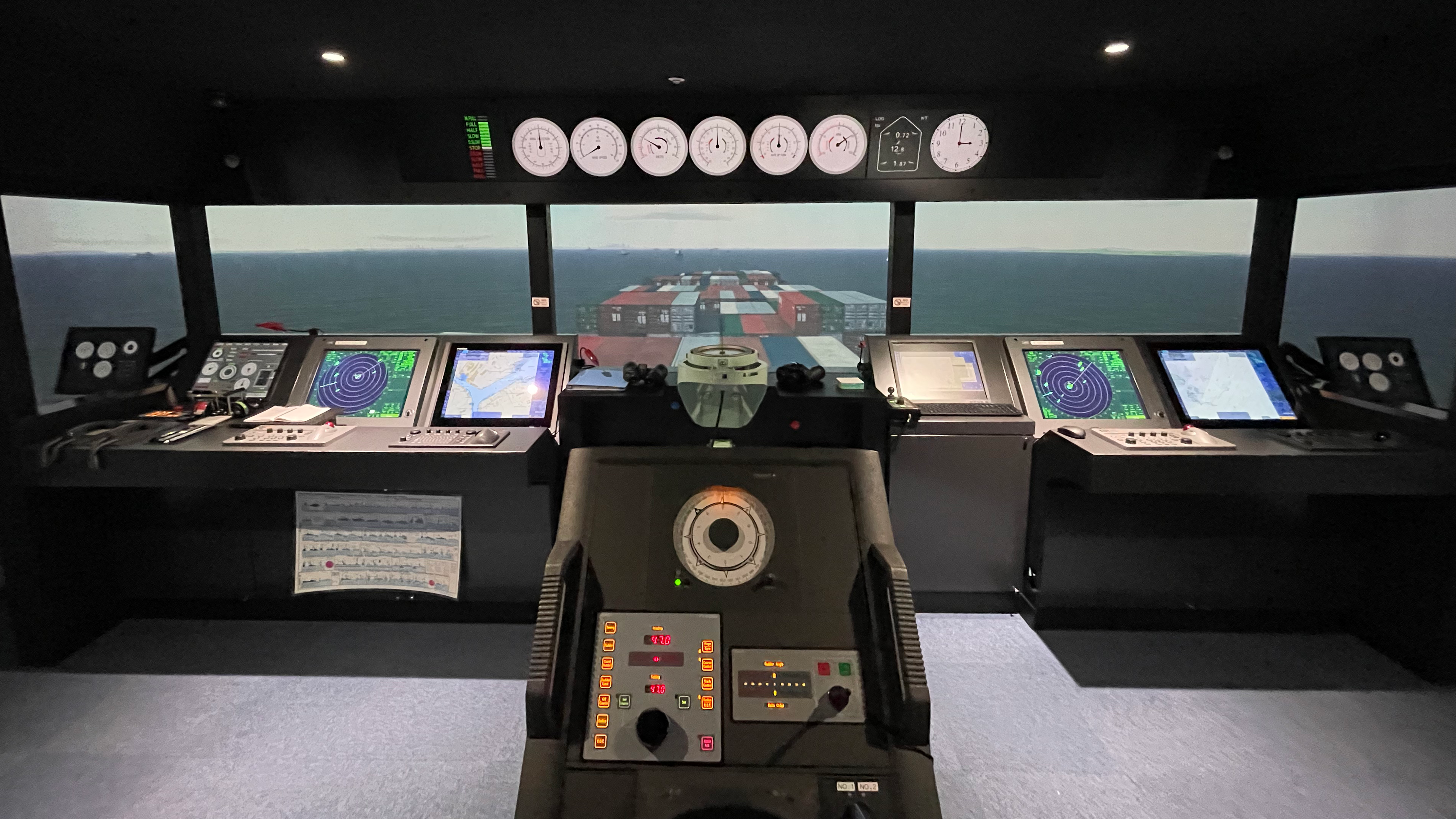 For Maritime Consulting
We also provide maritime consulting services to solve various customer's issues surrounding ships and port facilities by utilizing Bridge Simulator and DP simulator.
After conducting the necessary basic research into the customer's issues, we find and propose necessary solutions by conducting various analyses and simulations of the vessel transportation environment, mooring environment, marine logistics environment and so on.
Introduction of major Simulators
Full mission Bridge Simulator with 360° horizontal and downward view providing a comprehensive, natural and realistic operation environment of an actual vessel.

The 360º view permits natural simulation of activities on the bridge by multiple personnel in BRM training etc. The downward view provides a view of the pier while operating the vessel for arrival and departure at various ports, and intuitive understanding of the positional relationship between the vessel and the pier.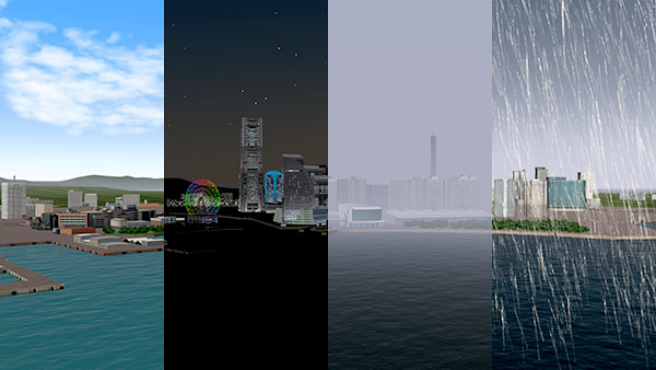 Various Scene Descriptions
The graphic computer provides various scene descriptions such as change of view from day to night and the various types of vessels, as well as restricted visibility caused by fog or rain. For nighttime views, stars can also be represented based on data calculated from latitude and longitude. Visibility can also be set to any desired distance.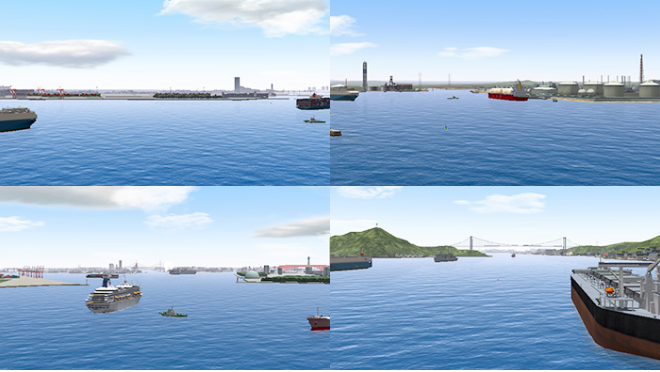 Training Area Database
We have a large number of databases of domestic and foreign ports and marine sites. We can also create and reproduce data for ports that do not have databases or are incomplete in reality.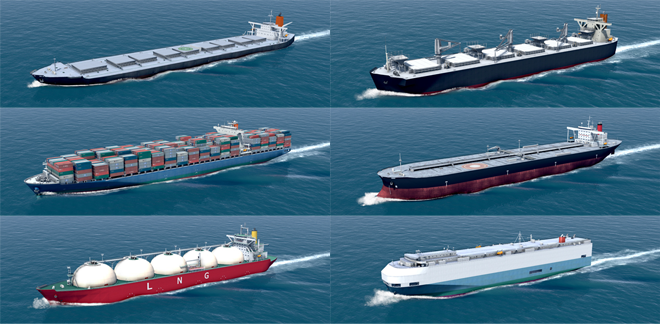 Wide variety of vessel types
Training is available for many types of ships, such as Containers, LNG carriers, VLCC, etc. We can provide customers with new vessel model as requested.
Dynamic Positioning Simulator
A Dynamic Positioning Simulator has a Dynamic Positioning System(DPS).
The DPS automatically measures external forces such as wind, wave, swell and tidal currents and initiates counteracting forces from Azipods and thrusters to maintain a vessel at a fixed point or to navigate a set route with precision. DPS is indispensable for cable-laying ships, offshore wind power-related special-purpose vessels and seabed oil field-related offshore vessels to maintain a fixed position or steer a course accurately to do their work.

MOL Group opened Japan's first DP Training Center on the lobby floor of MOL headquarters in Toranomon, Minato-ku, Tokyo, We provide DP training for MOL Group and 3rd party seafarers, further more we but also provide customized training to meets the demands of our customers, such as from offshore wind power generation projects and special vessels for offshore development.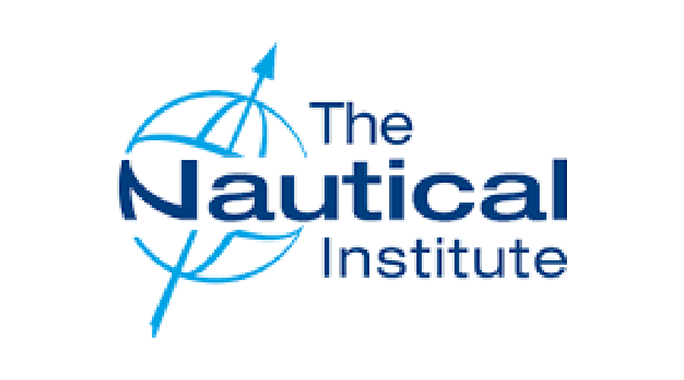 First in Japan to be certified by The Nautical Institute (NI)
As the first training center in Japan to be accredited by The Nautical Institute (headquartered in the UK), Our DP training center can issue NI DP course completion certificates, which are essential for obtaining a DP operator qualification.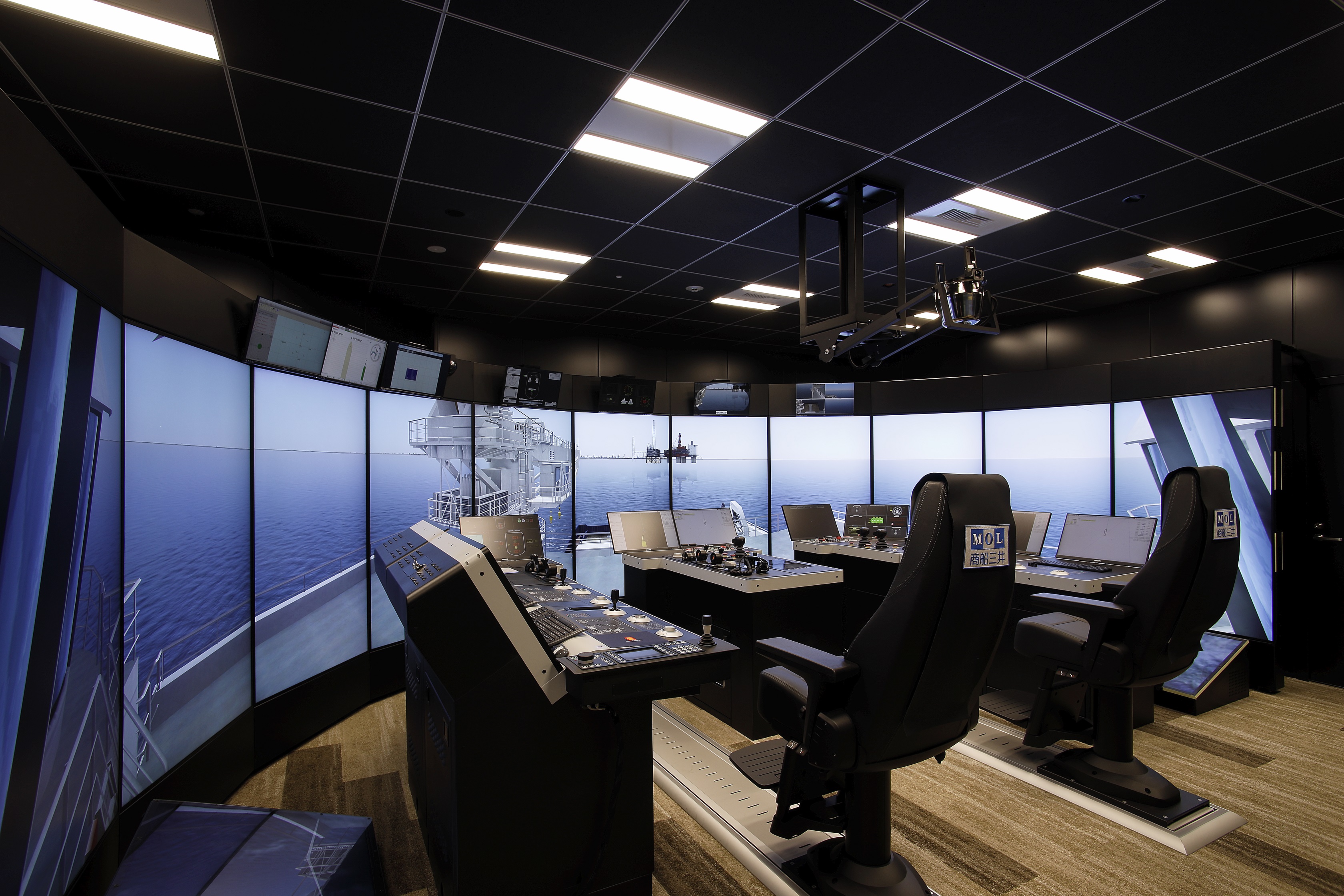 Class A DP Simulator Manufactured by Kongsberg with a 240 view
The simulator is Class A DP simulator manufactured by Kongsberg with a 240 view, The 240°monitor surrounding the vessel gives realistic video images and provides a realistic training experience as if the trainee were on an real DP vessel.
ERM training consists of lectures and practical exercises using simulators, enabling the acquisition of methods for building teamwork.
It also contributes to the development of leaders who can work safely.
Turbine Plant and Diesel Engine Simulators are available, and either simulator can be chosen for the training based on the trainee's experience on board.
In addition, this training program is certified by ClassNK.
The ECR/auxiliary equipment operation panels and large monitors reproduces the real ship, allowing the training to be implemented through realistic tension between the commander and the local scene.
Diesel Engine Simulator can realistically reproduce actual work on board by using total 14 monitors to operate the equipment.
VLCC Simulator is realistically reproducing the CCR and on-deck operation on a large display.
First in Japan to receive DNV certification
MOL Marine & Engineering Co.,Ltd., which provides MOL maritime education and training service in Japan, has been issued the certification of "Maritime Training Providers (DNVGL-ST-0029)" by DNV. This assures the quality management system standard for maritime education and training providers.
Currently 120 training centers and academies has been certified as "Maritime Training Providers" in the world. Among them, we are the first one to be certified in Japan, which tributes to the quality the maritime training programs we provide.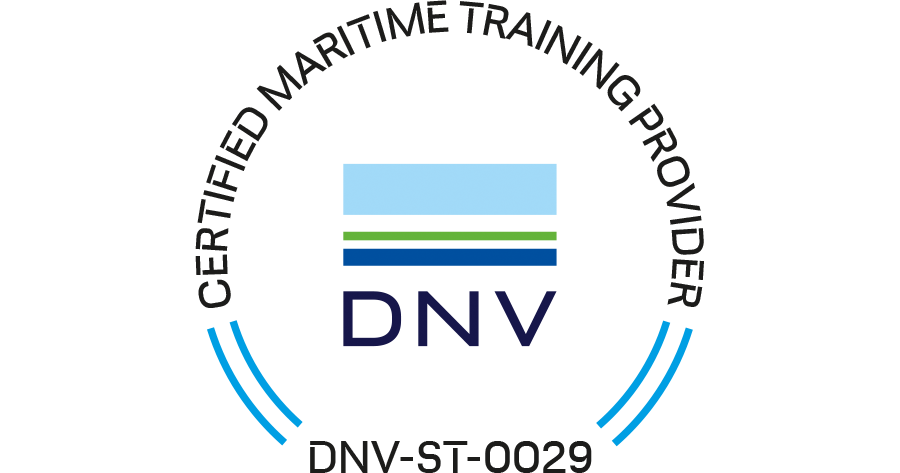 Maritime Consulting Services Overview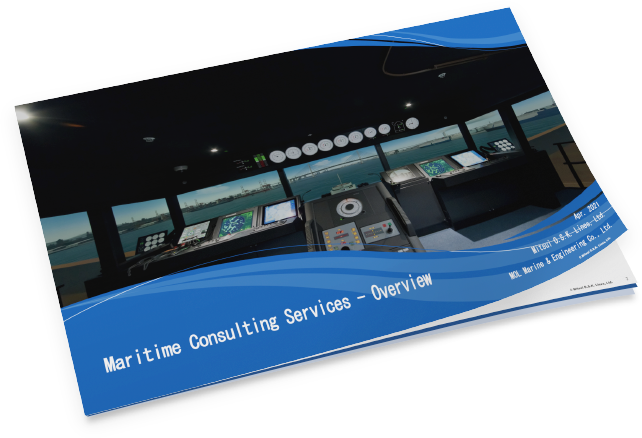 ownload materials about our maritime consulting services including an introduction to evaluation and review methodologies and the process for using services.


Maritime Technology Education and Training Services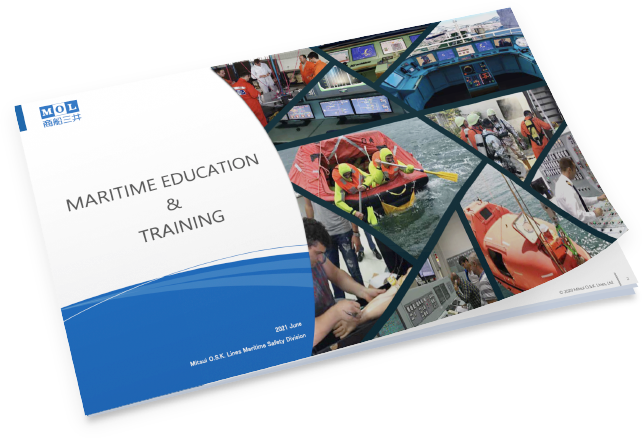 Download overview materials about Maritime Education & Training services.

Maritime Education and Training Services
Maritime Consulting Services Overview
Glossary
Terms for Simulators and basic knowledge are explained here.