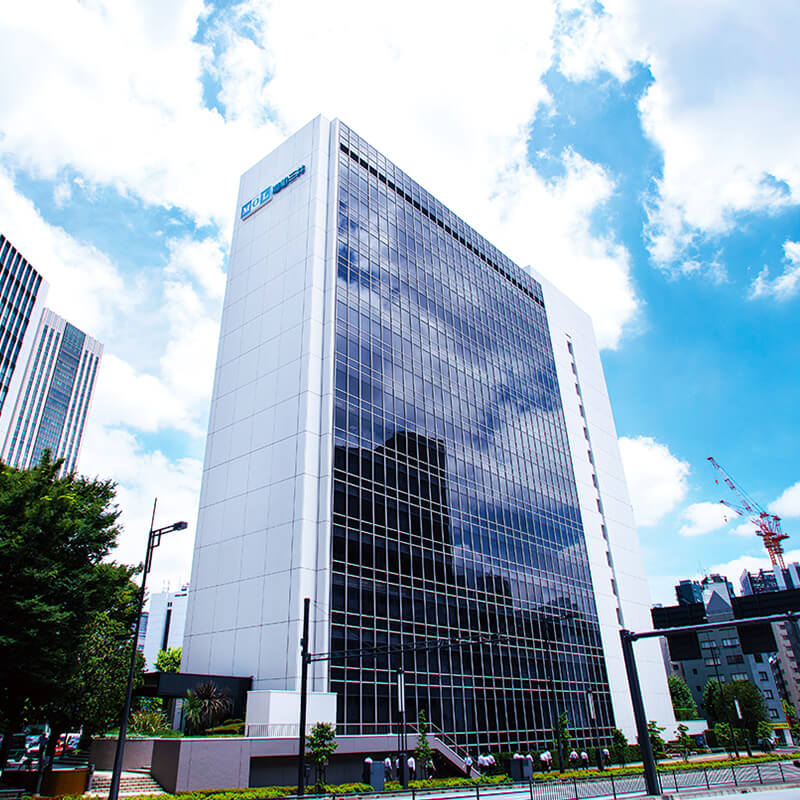 In 140 years, Mitsui O.S.K. Lines (MOL) Group has provided safe and stable transport of various commodity, including resources, energy, raw materials, and finished products, all supporting people's everyday lives and industries worldwide. However, in recent years, we have had to respond to massive, wide-ranging social demands for enhanced marine and global environmental protection, typified by Sustainable Development Goals (SDGs) and measures to curb climate change. ​

In response, the MOL Group has implemented sustainable and strategic initiatives according to the needs and demands of its customers and society at large, in its position as a multimodal ocean shipping company deeply involved in various industries.​
Mitsui O.S.K Lines
Spirit of Challenge and Innovation
Playing time: 04:36
Mitsui O.S.K. Lines, as a social infrastructure company centered on the sea, sustaining people's lives and ensuring a prosperous future from the blue oceans. This video describes outlines of our business activities and explains the MOL Group's common values "MOL CHARTS" and action plans to resolve sustainability issues
"MOL Sustainability Plan".
MOL provide various soultions to meet the problems and needs.
MOL will promote the adoption of optimum fuels for each business on the premise of achieving net zero in 2050.
Wind energy is clean and unlimited. We aim to reduce GHG by utilizing wind energy, and by providing energy-saving equipment that achieves fuel efficiency and CO2 reduction.
In addition to reducing GHG emissions within exisiting value chain, we will contribute to achieve low-carbon and decarbonized society through adoption and expand of Carbon Dioxide Removal(CDR).
Mitsui O.S.K. Lines (MOL) has been providing diverse services based on our experiences as a full-line marine transport groups.
It is a floating, mobile power generation facilities with large power generation equipment onboard (available in self-propelled and non-self-propelled barge types).
We need to ship our cargo to a country/region that we are not familiar with. Can we consult with you?
We can provide information about various ports and things to keep in mind when shipping your cargo to specific countries or regions based on MOL Group experiences gained around the world. We look forward to hearing from you with details of your project.
What kind of organization is MOL PHC?
MOL Project & Heavy Cargo (PHC) is a unified brand that Mitsui O.S.K. Lines launched in 2015 in order to respond to a broad range of needs in the field of heavy and oversized cargo transportation.