Chile is a country in the southern hemisphere comprising of a narrow stretch of land running 4,300 km from north to south along the Pacific side of South America. In addition to natural resources such as copper and wood, the economy of the country is driven by exports, mainly fishery and agricultural products such as salmon and wine. The season is exactly the opposite of that in Japan, and the average maximum temperature in Santiago, the capital city, in January when we carried out the interview, was about 30℃. We interviewed Mr. Takuya Fuchikami, the representative of MOL Chile and who is adapting to life halfway around the world, about living and conducting business in Chile.
Taking about 30 hours to reach a fascinating country with a rich culture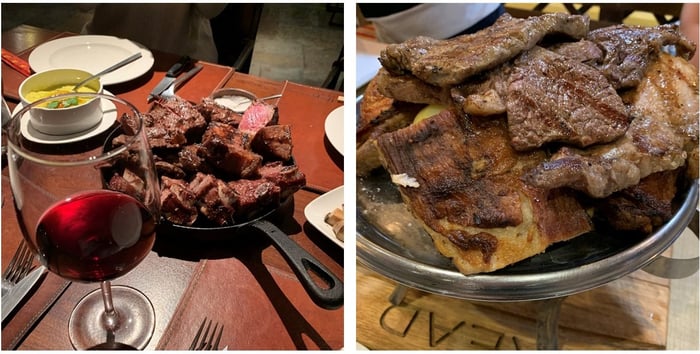 I am worried that I will eat too much meat and gain weight.
Although it may not be so well known, Chile is also a major producer of fruits such as cherries and apples, and exports of these products have been increasing.

-- MOL Chile employs eight national staff, what views have you come to so far about the Chilean national character?

They have been described as an "honor student of South America," and from my perspective I find that our staff here take their work rather more seriously compared to neighbouring areas. They work with a sense of responsibility, and if you give them clear conditions and deadlines you can be confident about avoiding any trouble. We celebrate birthdays together over lunch, and when we have visitors we get together and entertain them, so I think we have a good team building spirit and a positive atmosphere of open communication.

They also seem to have a generally positive impression of Japan. Many of the younger generation have been familiar with Japanese animation since they were young. Also, they possibly share a kindred spirit with Japan due to both countries being earthquake prone. Although there is a great physical distance between our two countries, we are in a sense of neighbors across the Pacific Ocean

.
Economic gap creates education gap, affecting staff recruitment
-- Do you have any particular concerns about Chilean politics or economy?

The issue of economic inequality came to light in the wake of the massive anti-government protests in 2019. Mr. Boric, (35 at the time), who had campaigned on a policy focused on reducing inequality, was elected president last year, but following the rejection of a new draft constitution, he has been forced to modify his policy to a more conventional policy of economic expansion. Following recent trends towards resource nationalism, proposals have also been floated that would impose a tax burden on copper mining companies, and depending on the outcome of these proposals, future investment in new mines may be curtailed, which could have an impact on our business.

One difficulty in recruiting local staff is finding people who speak English at an adequate level. Speaking English is necessary to communicate with the masters of the vessels we operate and with our overseas contacts. However, as the locals can live comfortably using only their own language of Spanish, there are fewer people than I expected who can speak English without any problems. We are also constantly seeking ways to provide a work environment that keeps our staff motivated.
MOL Chile, a leading transporter of Chilean-loaded copper concentrates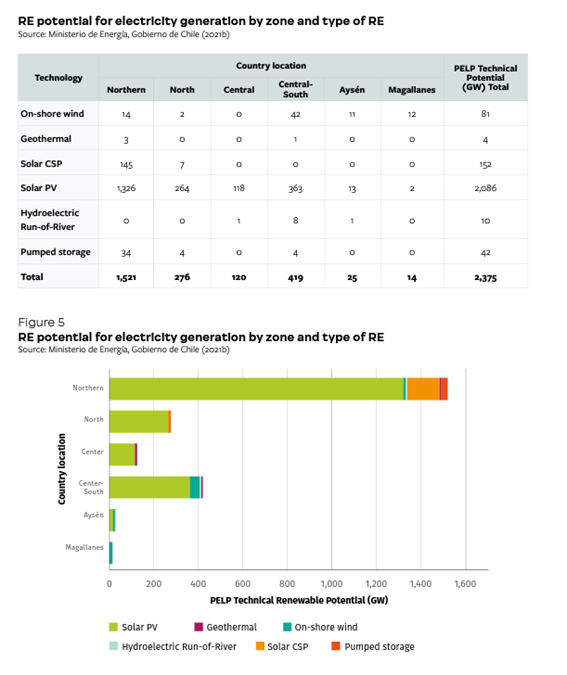 Source: The Chilean Potential for Exporting Renewable Energy
In addition to Dry Bulk transportation on which we have traditionally focused, we intend to expand our business by entering the green energy field, and to increase our presence both inside and outside the company as a central base for the North America and South American West Coast region.
Takuya Fuchikami
Managing Director, MOL Chile Ltda.
Chief Country Representative of Chile, Mitsui O.S.K. Lines, Ltd.