Motor boat transported from Japan to the Bahamas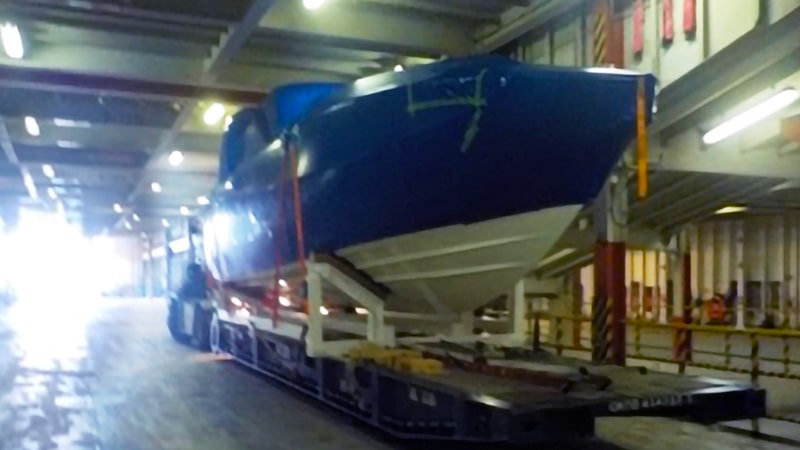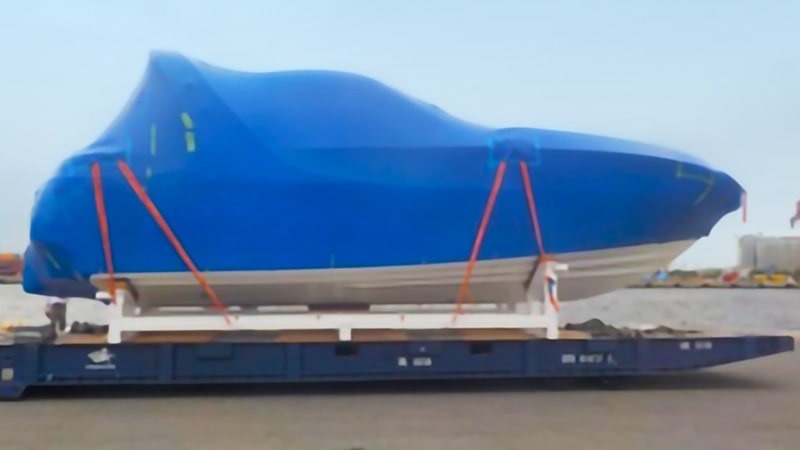 Building a dedicated frame
We placed a special order for a frame in cooperation with the cargo owner so that the boat, which cannot stand on its own, can be stably loaded onto the trailer. Keeping the height as low as possible ensured that the total height would not exceed the height of the cargo hold, yet the boat would remain stable.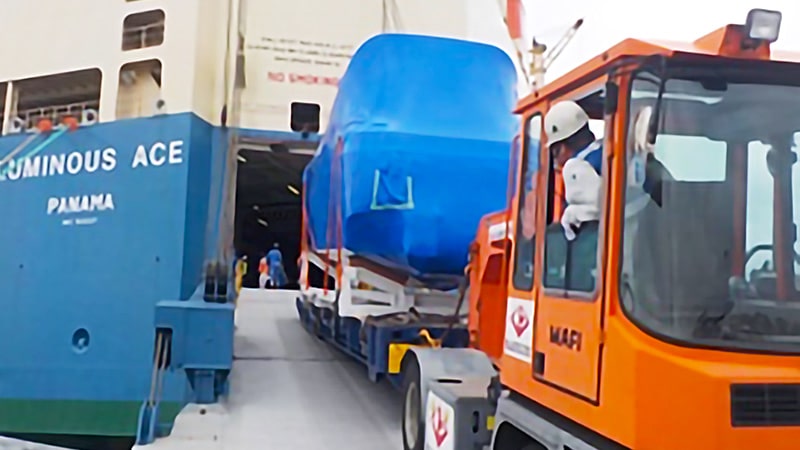 Managing to load
We made a thorough check to make sure the cargo stays securely lashed as the boat was to be loaded onto a trailer and then onto a carrier. Fine adjustments were also made to the loading position of the boat on the trailer repeatedly, successfully establishing a safe transportation system.
Non-Self-Propelling Tugboats can also be Transported
A motor boat naturally cannot move by itself on land, and its unstable shape makes it difficult to load. For such challenging cases, we provide flexible support to meet client requirements in transporting items other than vehicles. This often involves assisting in building a dedicated frame with minimal height, conducting research to achieve the optimum position on the trailer for safety.
Car Carriers Case Studies
FAQ
Introducing frequently asked questions and answers about car carrier services.
Glossary
Explanations of terms concerning car carrier services, their facilities and related basic knowledge.