Fire Truck Transportation
MOL Group has been providing transportation of fire truck chassis by container vessels from Japan to Europe for many years.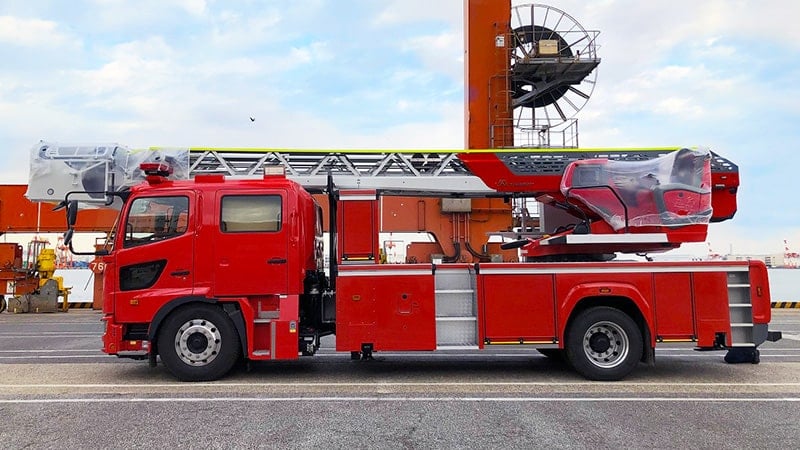 Intricate control techniques are required for fire ladder trucks.
We can adjust our services to meet client needs, handling everything from vanning, use of flat rack containers, customs clearance, and securing space on a ship, to land transport from unloading port to destination plant. Moreover, we also transport completed fire ladder trucks after rigging has been completed. With lead time and cost under consideration, we offer air cargo as well as marine transportation.
Fire Truck Chassis Transport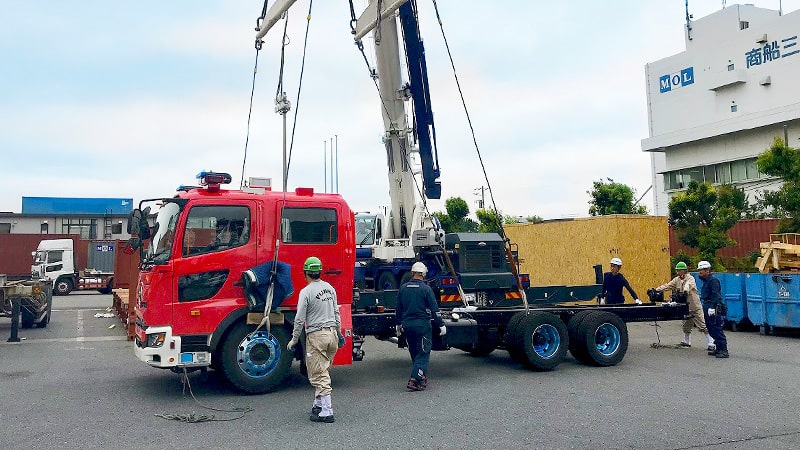 Adjusting wire spacing using a spreader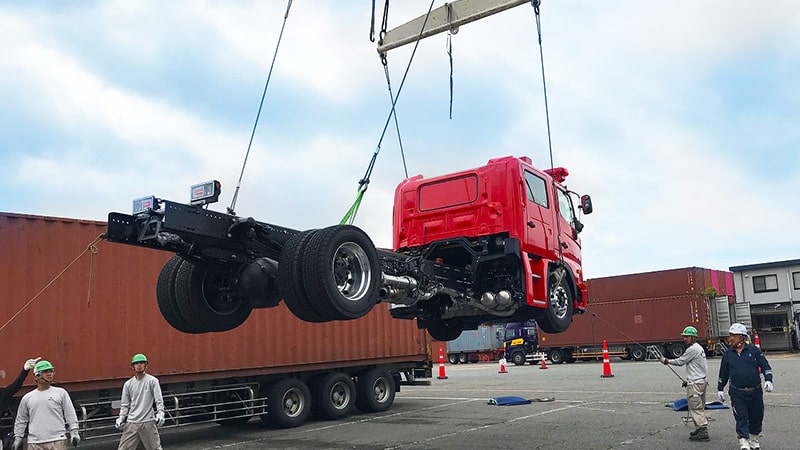 Lifting with a 60-ton rafter crane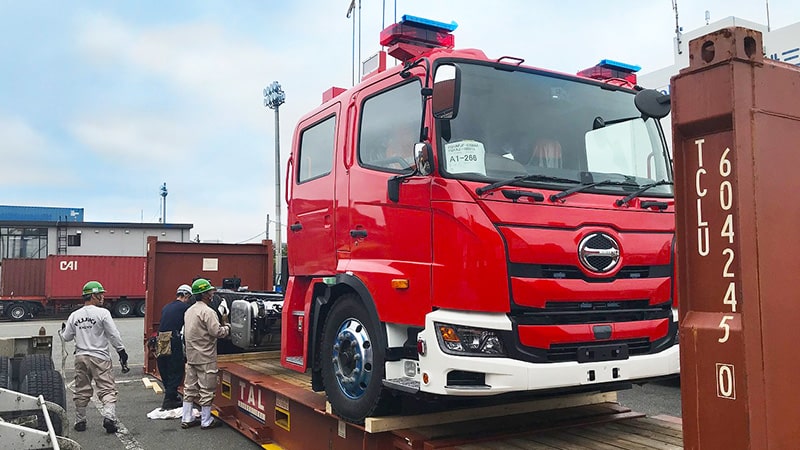 Transferring to a 40-foot flat rack container
Transport of completed vehicles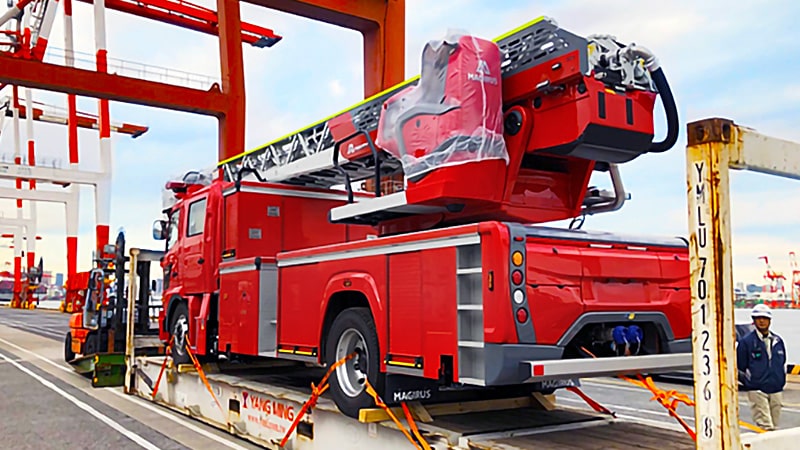 Devanning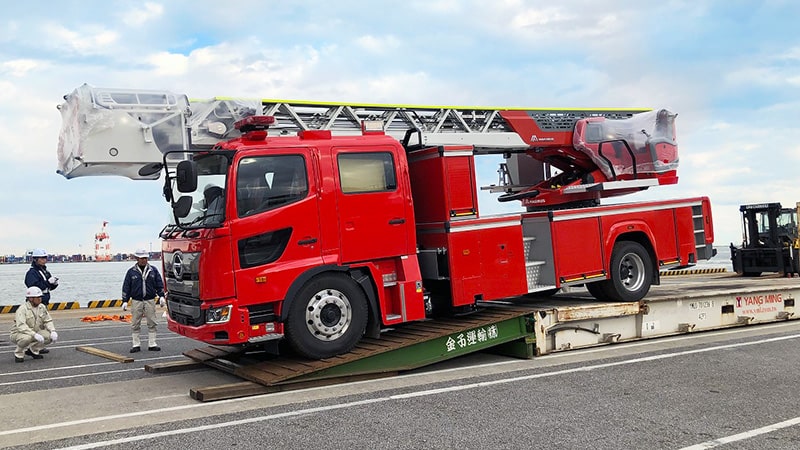 Self-unloading from containers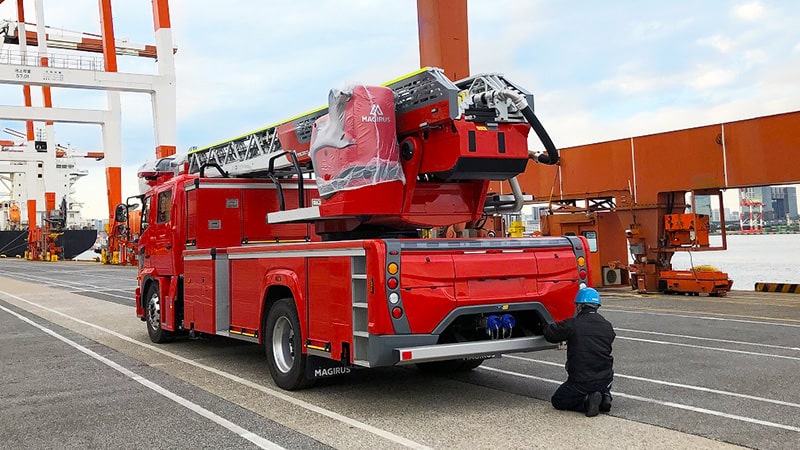 Devanning completed
Heavy Cargo Transportation Case Studies

MOL Project & Heavy Cargo Service Overview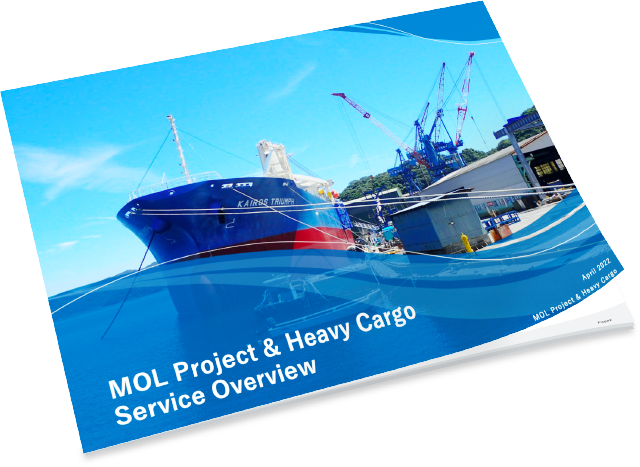 Download service materials overviewing the capability of MOL Project & Heavy Cargo (MOL PHC), including our fleet and equipments and introduction of our group companies.


Nine Points for Safe Transport of Automobiles~Preventing accidents in cargo handling~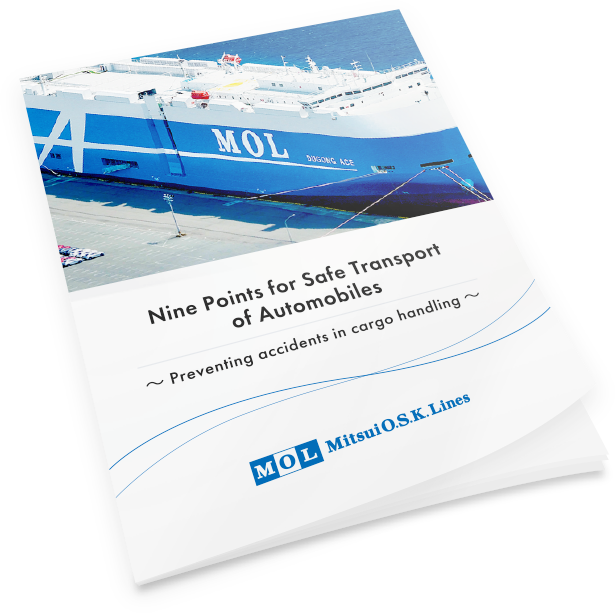 Download a white paper covering nine measures that we are taking to ensure safe transport of your cargo.

Services (Heavy Cargo Transportation)
FAQ
Introducing frequently asked questions and answers about heavy cargo transportation.
Glossary
Explanations of terms concerning facilities and basic knowledge related to heavy cargo transportation.