Wind Power Generation Equipment Transportation
We transported blades for wind turbines at Eurus Nishime Wind Farm in the city of Yurihonjo in Akita Prefecture, Japan. This was a request from Eurus Technical Service Corp., a member of the Eurus Energy Group which is conducting clean power generation business in Japan and abroad.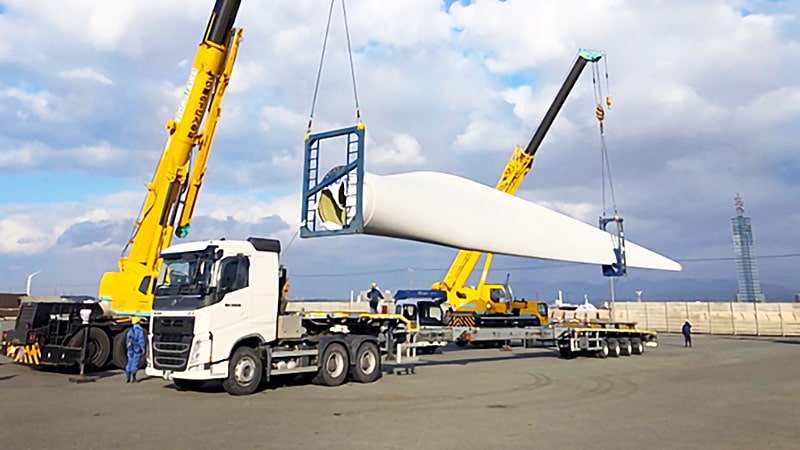 We provided fast and secure multimodal transportation services encompassing marine and land leveraging our logistic network and transportation know-how. Because the client was in a hurry, we conducted a site survey immediately after a quotation request in October 2019 and secured a ship to perform domestic shipping from the Port of Ishikari to the Port of Akita before the end of December 2019. While waiting for a passage permit, we proceeded with preparation work including removal of obstacles en route. The cargo was then transported from the Port of Akita to a site specified by the client using trailers, successfully completing the delivery.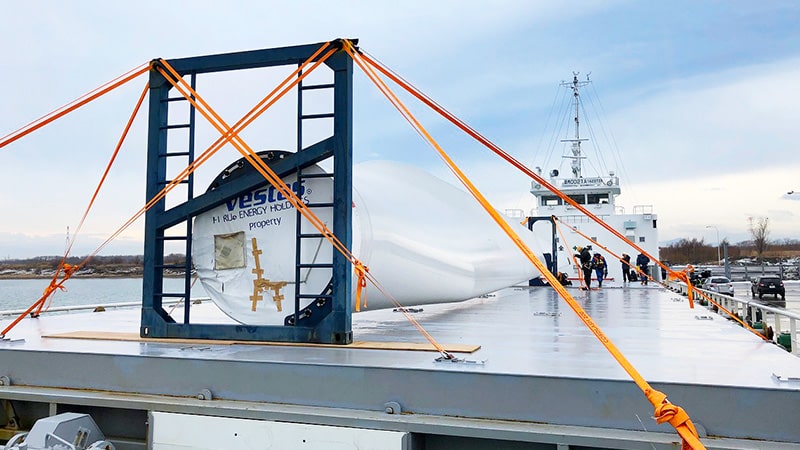 Securing blades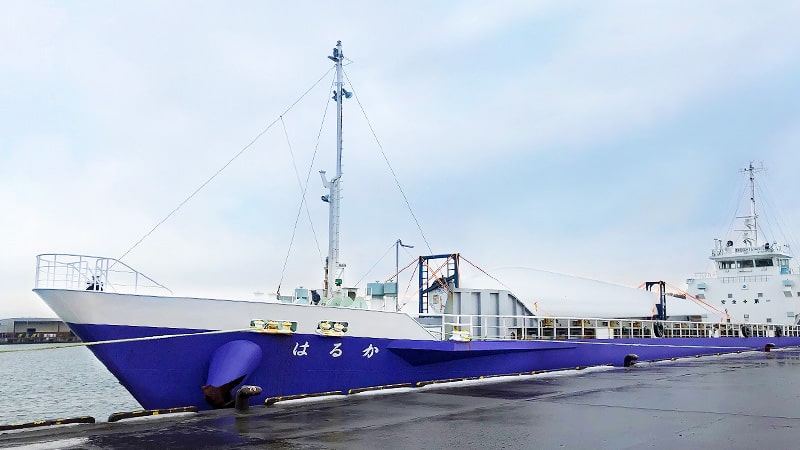 Marine transport using a 499-ton vessel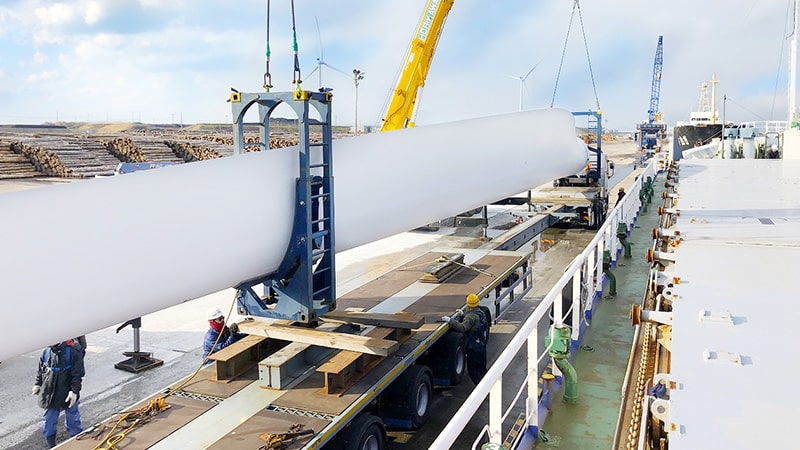 Loading trailers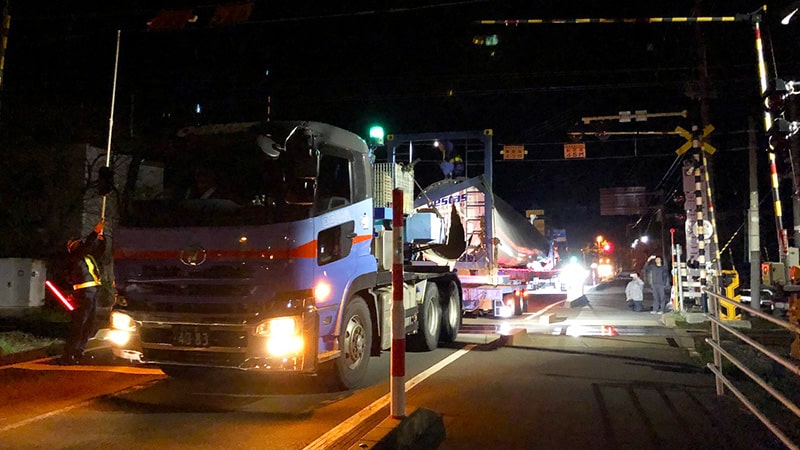 Crossing a railway crossing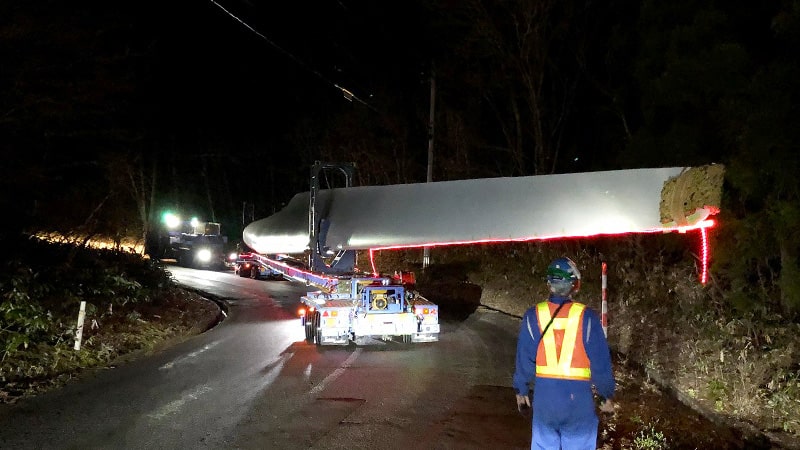 Receiving guidance along a mountain road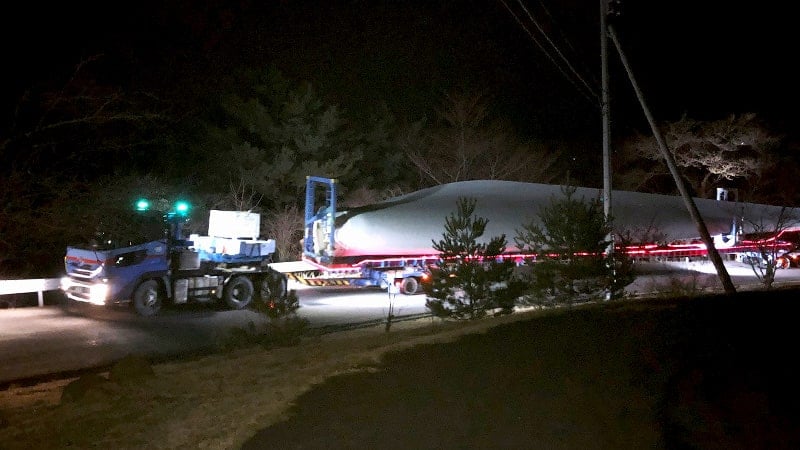 Handling sharp turns
Heavy Cargo Transportation Case Studies

MOL Project & Heavy Cargo Service Overview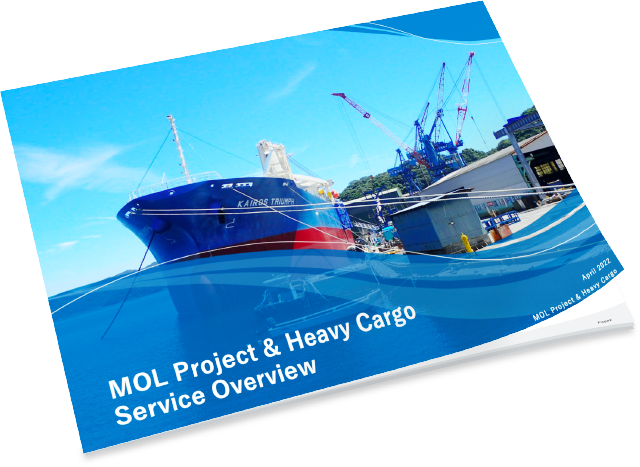 Download service materials overviewing the capability of MOL Project & Heavy Cargo (MOL PHC), including our fleet and equipments and introduction of our group companies.


MOL Wind Power Project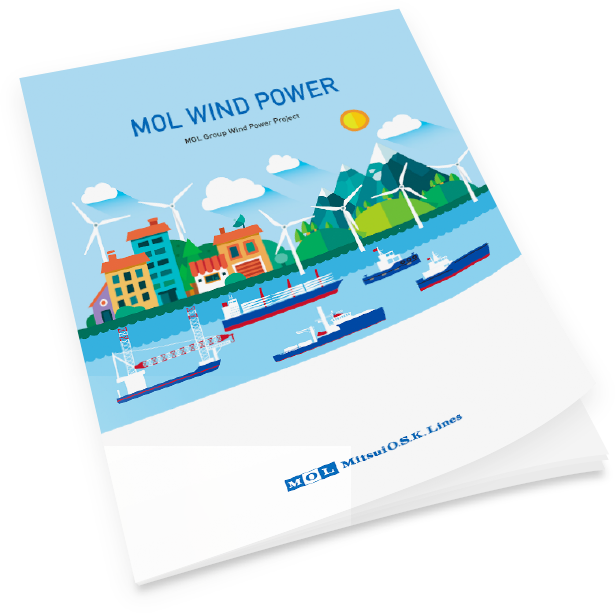 Download service overview materials about our top-quality services including our group brand (MOL ACE), our car carrier (FLEXIE), and our transport routes.

Services (Heavy Cargo Transportation)
FAQ
Introducing frequently asked questions and answers about heavy cargo transportation.
Glossary
Explanations of terms concerning facilities and basic knowledge related to heavy cargo transportation.